COMPUTERS + SECURITY
COMPUTERS FOR
NEW HIRES
ENDPOINT
SECURITY
PATCH
CONCURRENCY
INVENTORY
MANAGEMENT
Loading...
Seeing is believing.
Schedule a 45-minute demo to see how Rippling can give you back your time.
SCHEDULE A DEMO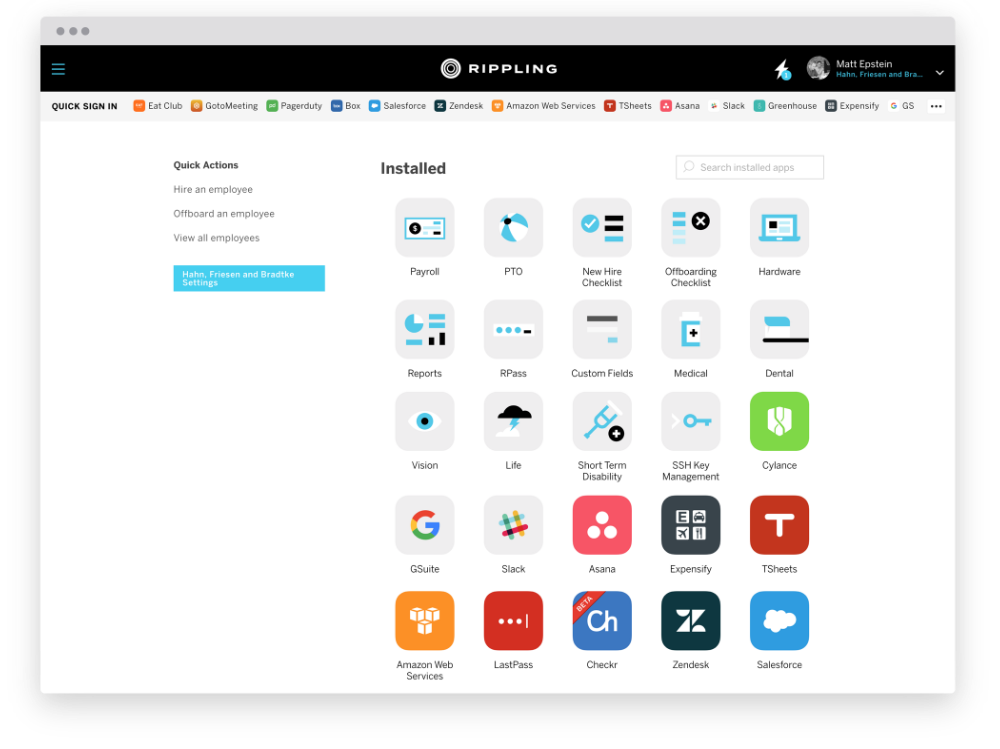 "Rippling is a one-stop shop for hiring and onboarding an employee. If you don't want to spend any time on HR and IT stuff, Rippling is for you."
– ListReports
"Rippling makes payroll and HR a breeze. New hire onboarding is so easy compared to older systems, like Paychex, that I thought I forgot to do something at first!"
– CEO, TrustyOak
"Rippling is the first employee management system I've used that truly has everything in one place, from HR to IT. Getting a new hire up and running is insanely simple now."
– CEO, Givily
"It makes onboarding new employees so easy."
– Founder, Chameleon Collective
"You make payroll easy to do."
– Co-Founder, Metamesh
"This website is silky smooth. Intuitive, easy, doesn't clutter me with nonsense. Love it."
– Employee, Rocket Insights
"This is far simpler than other payroll systems I've used."
– Director of Operations, Juristat
"So simple 👌"
– CEO, Cultivate Social
"I love Rippling, it has changed my life and from day one I have been recommending it to my fellow entrepreneurs in my network."
– Founder, Dugu
"You guys are killing it. You have the best UX I've experienced in your vertical."
– Employee, Avitru