Click. Click. Done.
Get new hires set up in every system before you've finished your first cup of coffee. From HR to apps to laptops, we've got your back.
Quick Actions
Hire an employee
Offboard an employee
View all employees
Who do you want to terminate?
Terminating Employee
Marc Williamson
Is this termination voluntary or involuntary?
Reason for termination (optional)
M
a
r
c
i
s
m
o
v
i
n
g
b
a
c
k
E
a
s
t
a
n
d
p
u
r
s
u
i
n
g
h
i
s
M
B
A
.
.
.
Do you plan to offer severance?
Severance amount
Choose the severance agreement template you want to use
Severance agreement template
California 40+ Employees
Suspending App Access
We'll turn off Marc's access to the following
company systems on Oct 15, 2018.
Wipe and re-configure Marc's computer
for your next hire
Once you wipe the computer, we will not be able to recover data from it. If you still want to proceed, enter "WIPE" below.
Review & Confirm Termination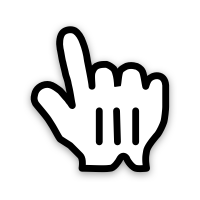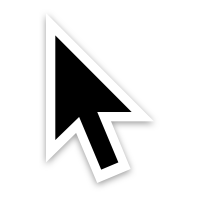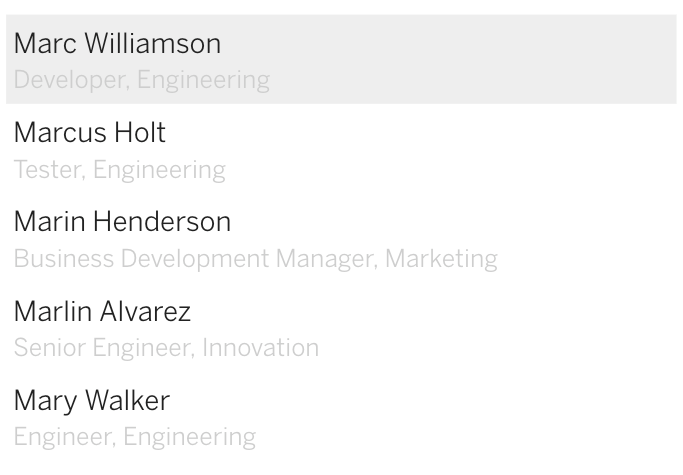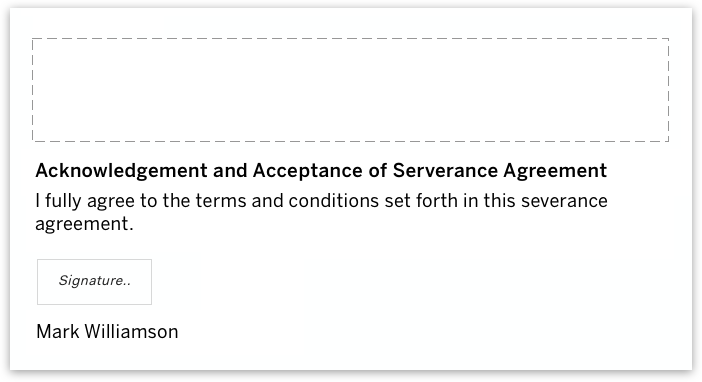 Businesses run on Rippling.
Run your business like a well-oiled machine. Rippling connects all your HR and IT systems so you can manage your to-do list in one place, with a few clicks.
All-in-one HR
Rippling automatically integrates with your HR systems to get people set up and ready to go on Day One. And when an employee's information changes, you don't have to update it in a hundred places.
Apps & Identity
Automatically add employees to the right Gmail distribution lists, Slack channels, Box folders, GitHub repos and over a hundred other apps, securely manage passwords and sign-on, and cut off access when people leave.
COMPUTERS & SECURITY
New hire? Get a new laptop shipped right to you, configured and ready to go. Strong security features keep your company and laptops protected—down to wiping and reprovisioning for your next hire.
Hundreds of apps. One button.
Rippling connects to and manages hundreds of business systems. So instead of entering and managing employee data in each separate system, you can do it all in Rippling. Just enter data once and Rippling automatically updates it everywhere. You're welcome.
App Categories
Popular
Analytics & BI
Collaboration
Customer Support
Design
Developer
Email
eReceptionist
Finance & Accounting
Human Resources
Keycard Access
Phone systems
Sales & Marketing
Security / Backup
Social Media
Storage
New hire = New laptop
Macs and PCs shipped right to your doorstep, fully configured for your new hire's role and ready to go on Day One.
Make sure day-to-day tasks get done without managing them day-to-day.
Rippling is the only system that connects your HR and IT systems together to automate and manage day-to-day tasks in one place.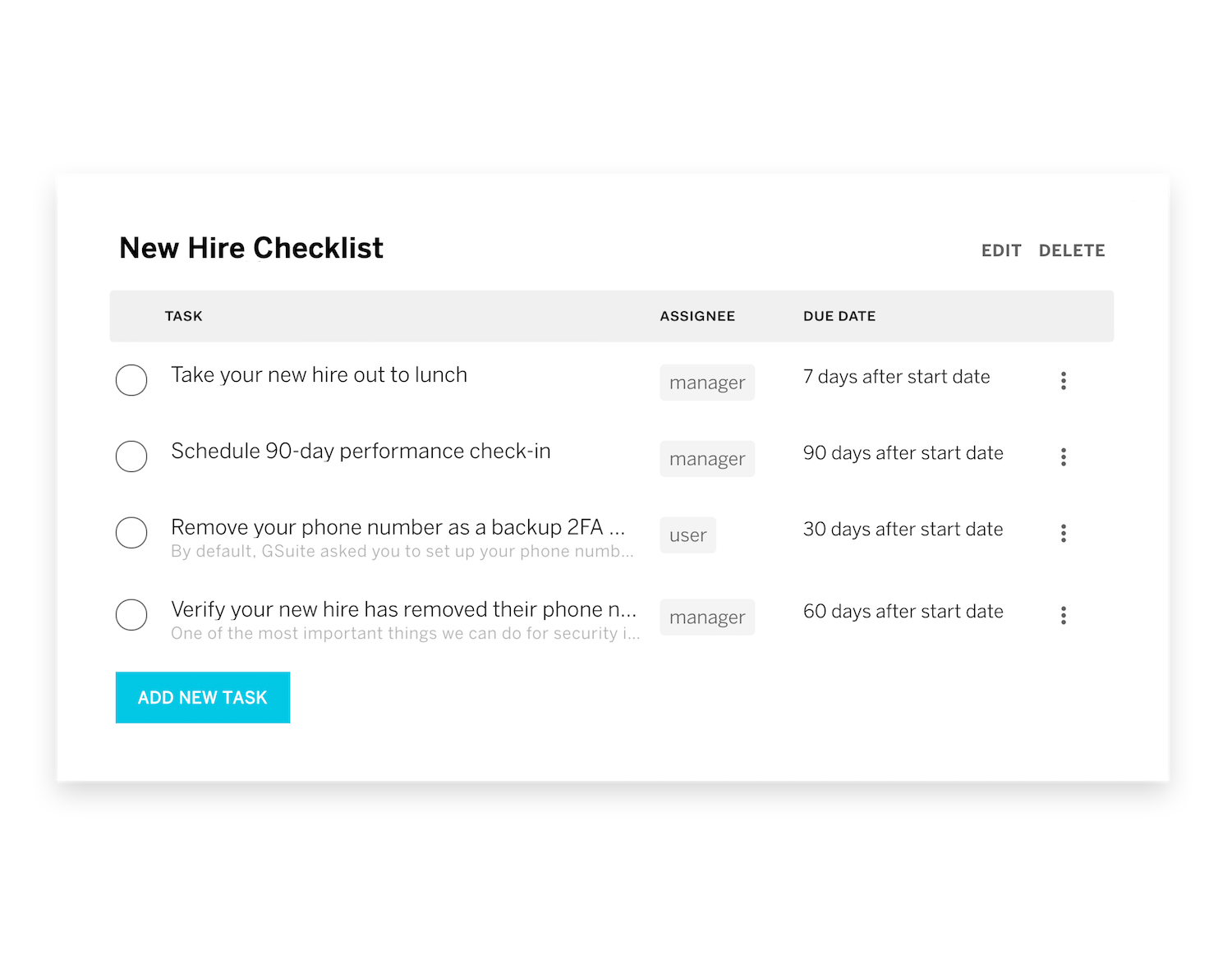 Seeing is believing.
Schedule a 45-minute demo to see how Rippling can give you back your time.
SCHEDULE A DEMO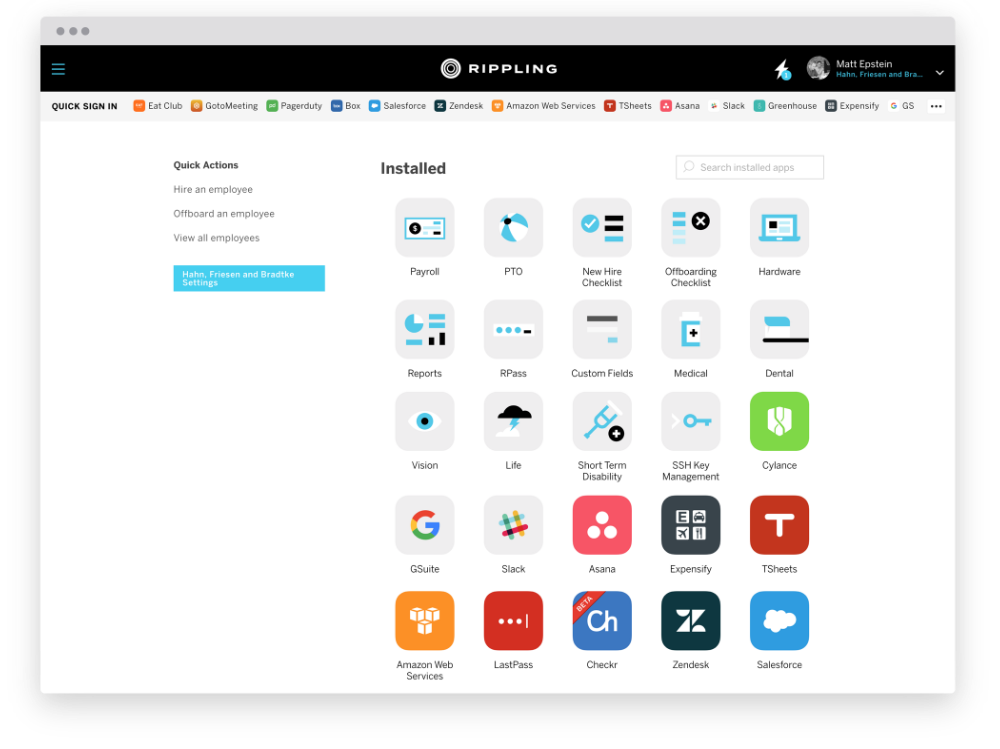 "Rippling is a one-stop shop for hiring and onboarding an employee. If you don't want to spend any time on HR and IT stuff, Rippling is for you."
– ListReports
"Rippling makes payroll and HR a breeze. New hire onboarding is so easy compared to older systems, like Paychex, that I thought I forgot to do something at first!"
– CEO, TrustyOak
"Rippling is the first employee management system I've used that truly has everything in one place, from HR to IT. Getting a new hire up and running is insanely simple now."
– CEO, Givily
"It makes onboarding new employees so easy."
– Founder, Chameleon Collective
"You make payroll easy to do."
– Co-Founder, Metamesh
"This website is silky smooth. Intuitive, easy, doesn't clutter me with nonsense. Love it."
– Employee, Rocket Insights
"This is far simpler than other payroll systems I've used."
– Director of Operations, Juristat
"So simple 👌"
– CEO, Cultivate Social
"I love Rippling, it has changed my life and from day one I have been recommending it to my fellow entrepreneurs in my network."
– Founder, Dugu
"You guys are killing it. You have the best UX I've experienced in your vertical."
– Employee, Avitru