Do more for your clients in less time.
One integrated view of all your clients. One system for all your clients' business operations. The best payroll system on the planet.
Importing new hires since last payroll run
Loading new deductions for Medical, Dental, Vision, and 401k
Loading compensation change since last pay run
Loading sales commissions
Loading hours for hourly employees
Review your payroll run
Preview Payroll
Department
Monthly Compensation
Submit
What's the timeframe of this report?
Choose a specific date in the past
Share a live version of this report
Finance Department (6 ppl)
Ova Jenkins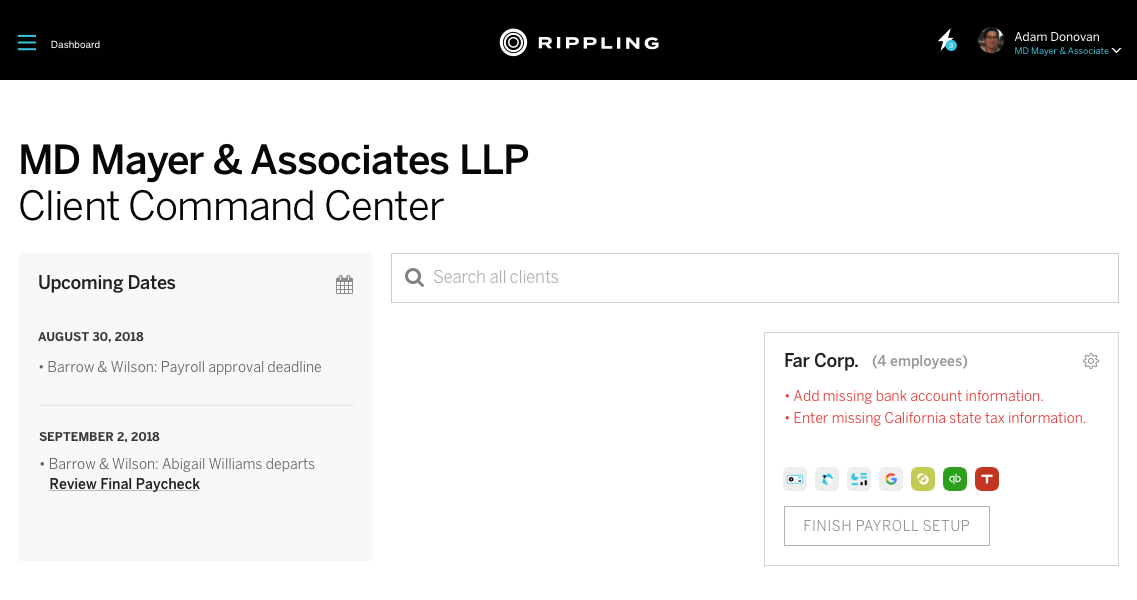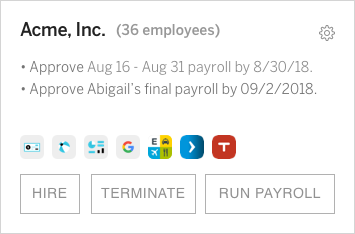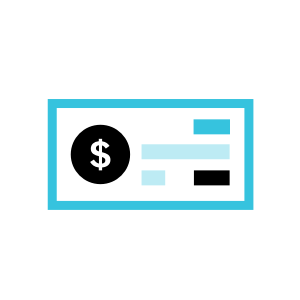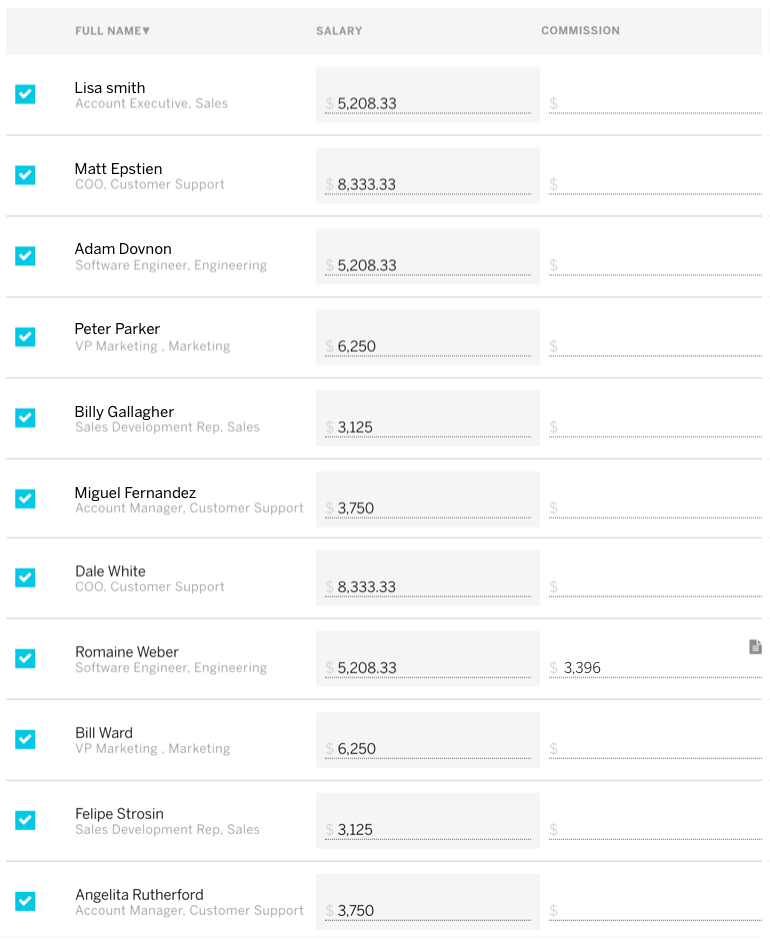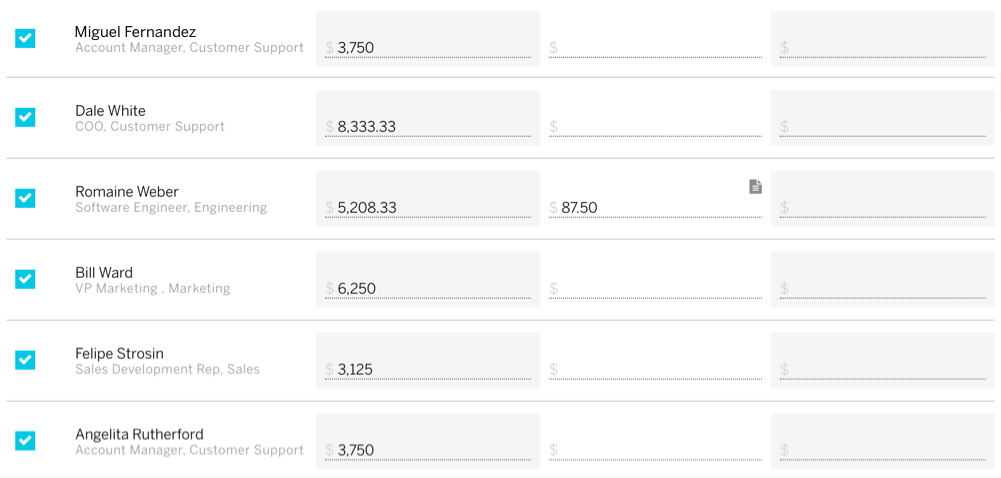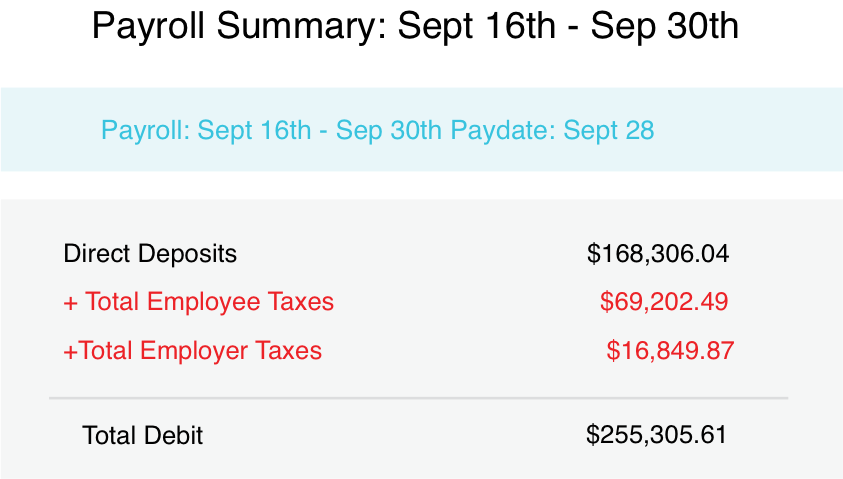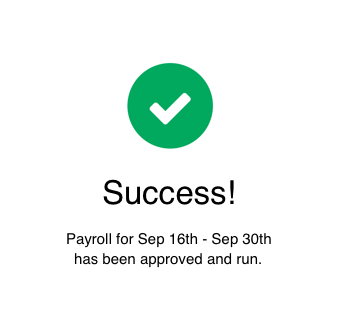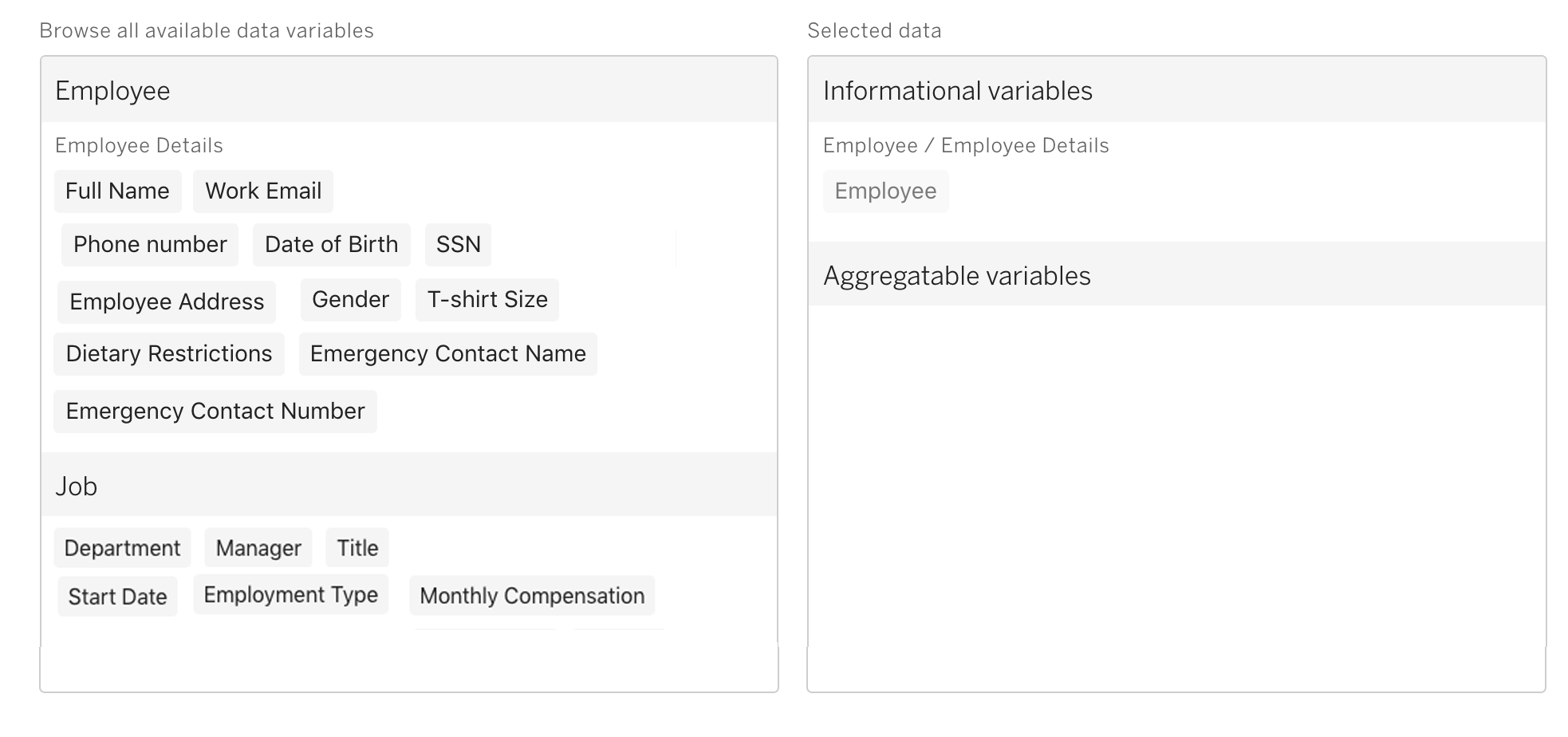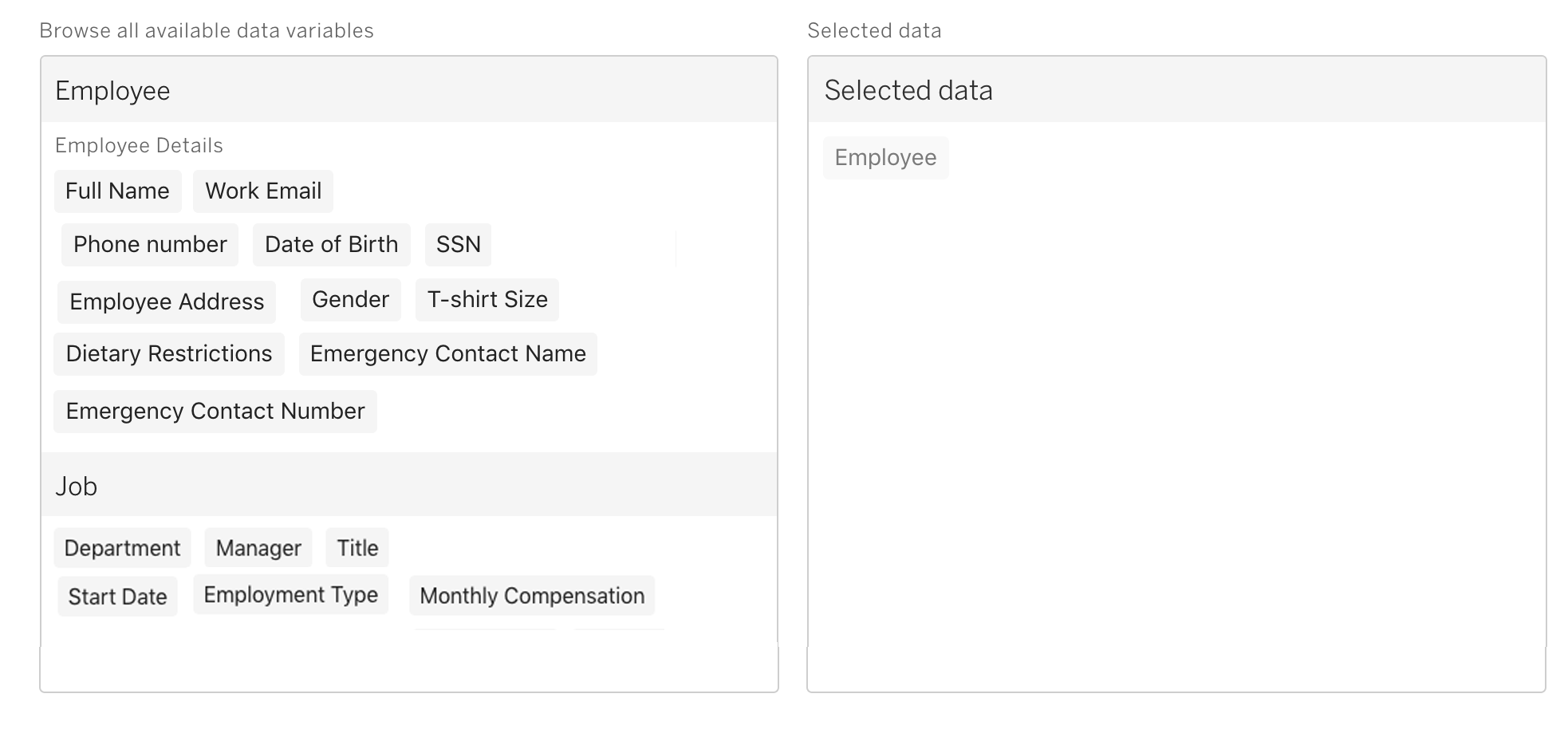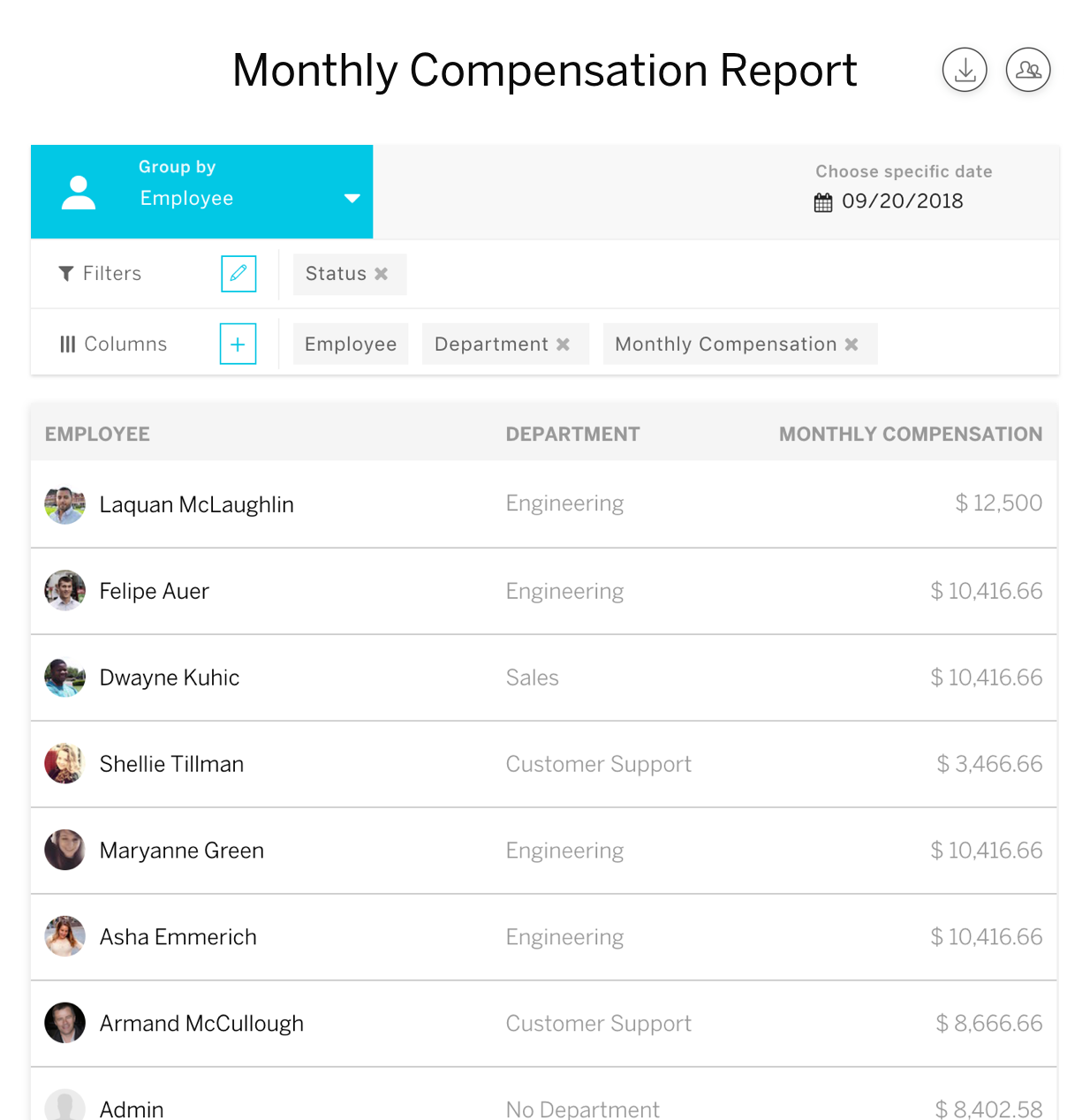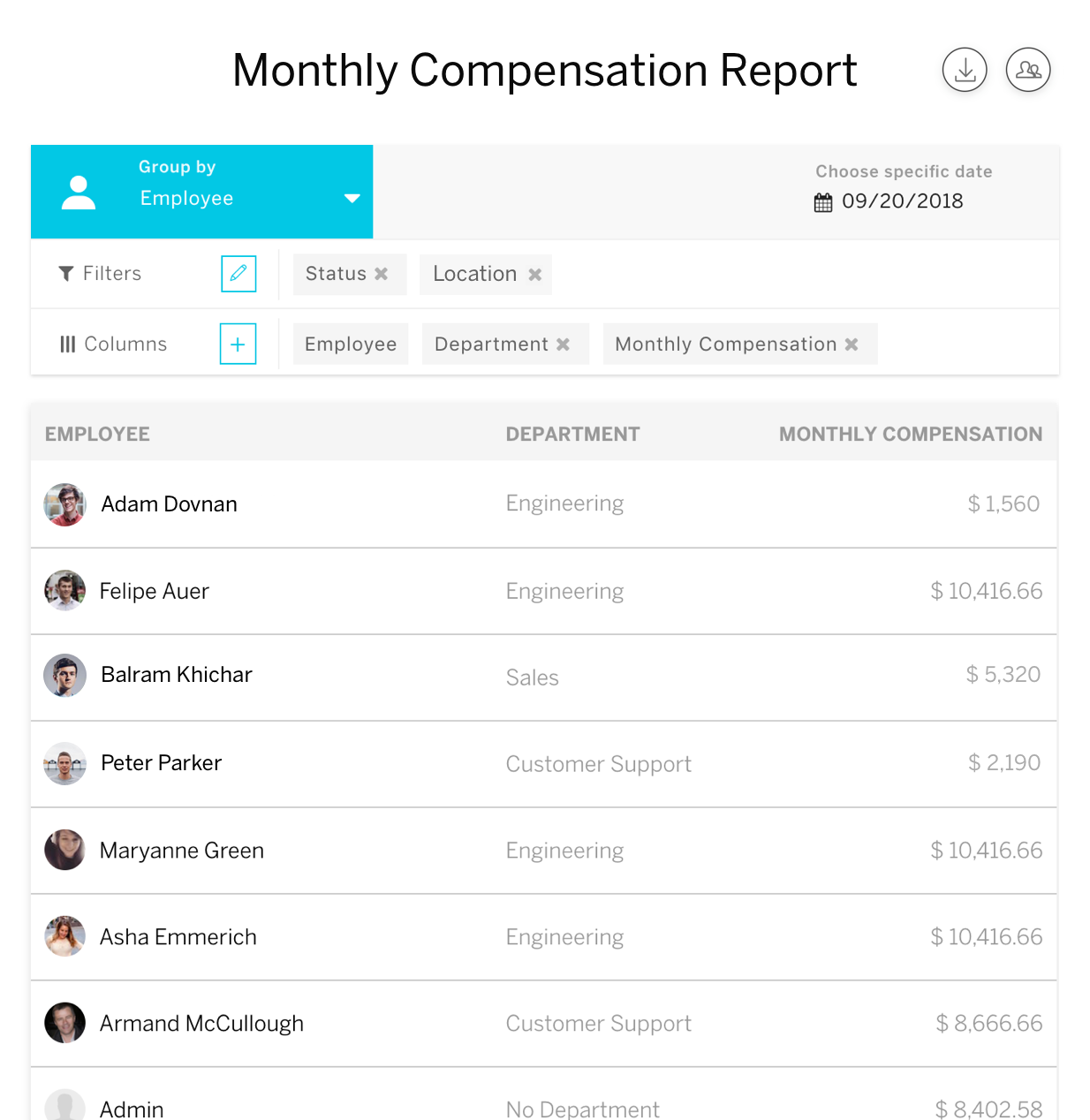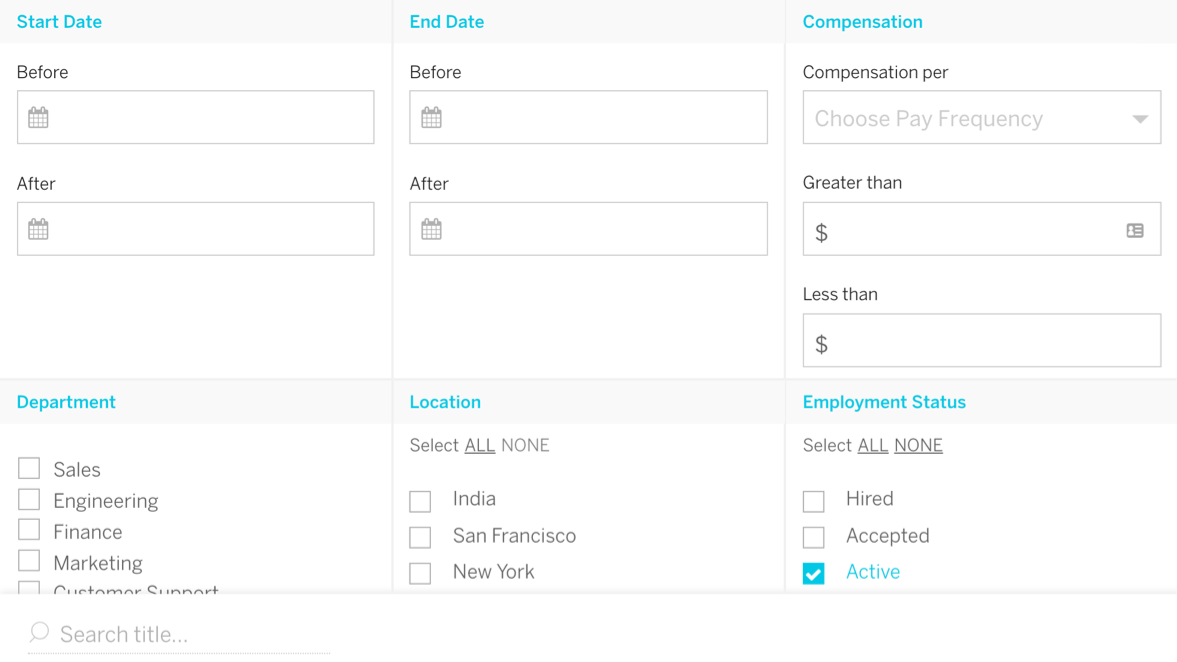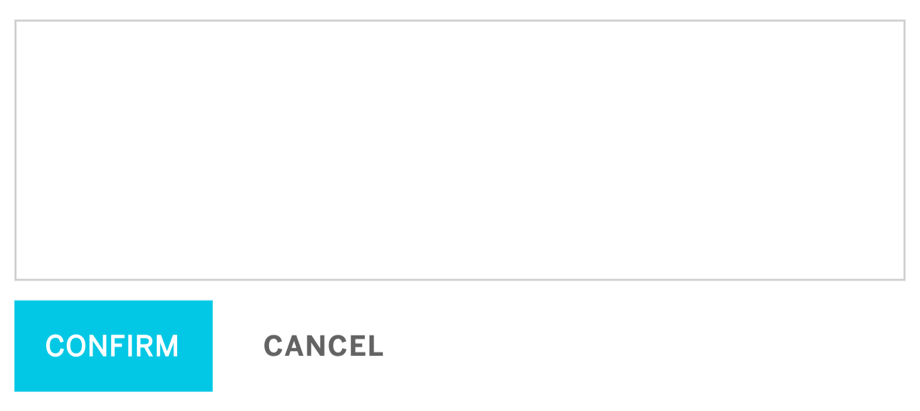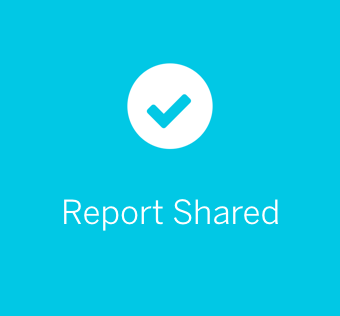 Accountants run on Rippling.
Just because you help your clients leverage 10 different platforms to manage their business doesn't mean you should manage and sync 10 different sets of data. Rippling connects to and feeds all your clients' systems—keeping data updated and secure across every service.
All-in-one HR
Rippling automatically integrates with your HR systems to get people set up and ready to go on Day One. And when an employee's information changes, you don't have to update it in a hundred places.
Apps & Identity
Automatically add employees to the right Gmail distribution lists, Slack channels, Box folders, GitHub repos and over a hundred other apps, securely manage passwords and sign-on, and cut off access when people leave.
COMPUTERS & SECURITY
New hire? Get a new laptop shipped right to you, configured and ready to go. Strong security features keep your company and laptops protected—down to wiping and reprovisioning for your next hire.
One dashboard for all your clients
Back office beyond payroll
Go beyond managing payroll to onboard your clients' employees onto all the systems you manage—and automate clients' workflows so new hires are up and running with laptops, email, Slack, Salesforce, and more on their first day.
Payroll that runs itself.
With Rippling, data flows in automatically from your connected systems so payroll data is always current. You don't have to add new hires, adjust deductions, or enter hours and overtime—Rippling automatically syncs with your systems to keep payroll data updated.
COMPENSATION CHANGES
Schedule future changes in Rippling, and payroll updates automatically.
SALES COMMISSIONS
Delegate entry of commissions to someone in Sales Ops or Finance.
PTO
PTO balances recalculate as employees request time off, and are displayed on pay stubs.
EMPLOYEE CHANGES
Employees manage their own withholding elections and bank account details in Rippling—and payroll updates automatically.
TIME
TRACKING
Import hours and overtime from your time tracking system with one click.
401k CONTRIBUTIONS
Your 401k provider manages deductions based on employee contributions, and automatically accesses payroll data after each run.
INSURANCE
Apps for medical, dental, vision, life, disability, commuter benefits, FSA, and HSA automatically manage their own deductions.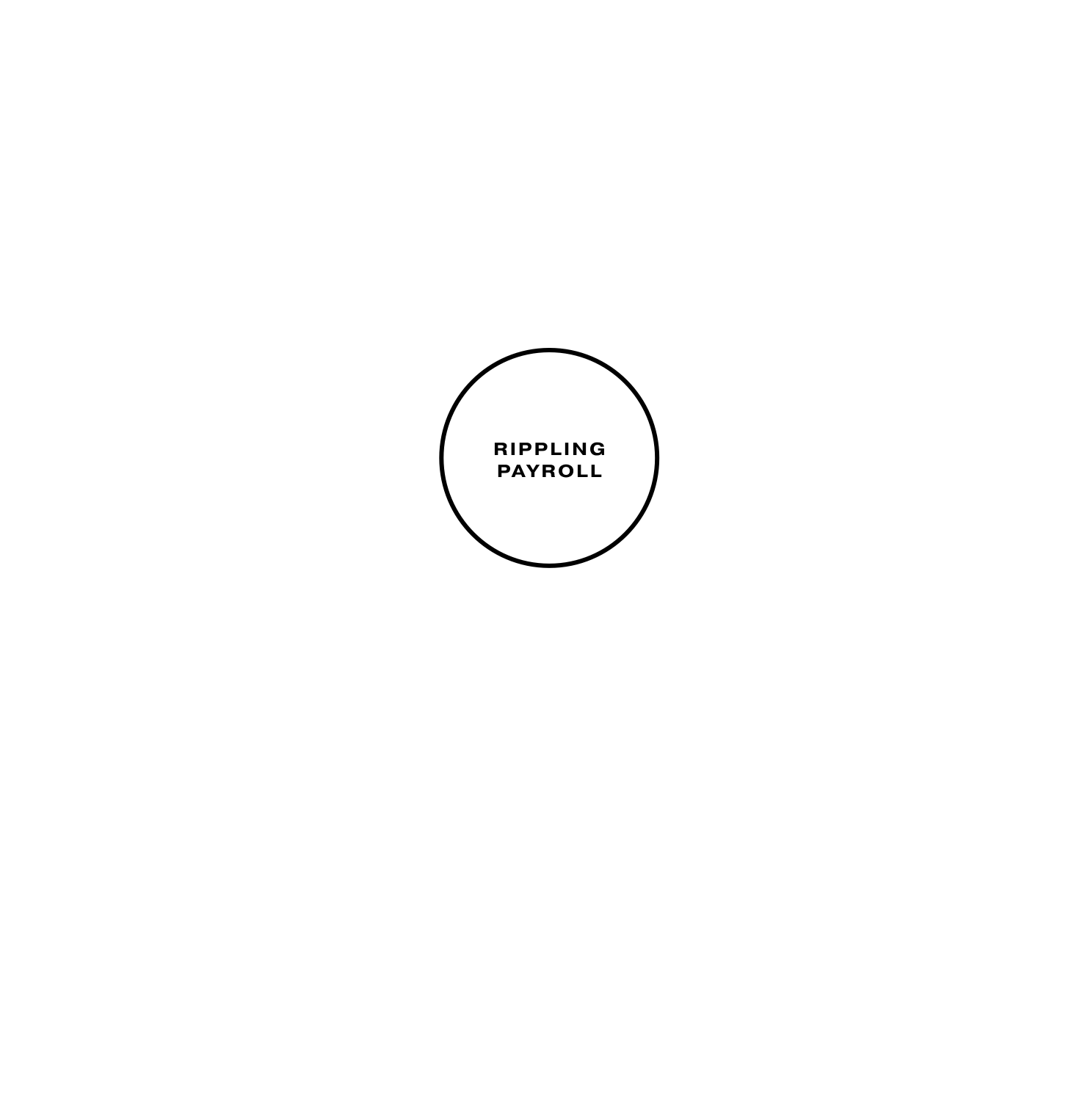 Every report you expect—and every report you can imagine
All the standard reports you need:
Payroll journals
Cash requirements
PTO
And more
Create any report imaginable:
Add any data point in Rippling to a report
Show up-to-the minute data—or choose any date for a point-in-time report
Built-in filters and pivot tables
Accounting integrations that scale
Set up basic sync with quickbooks in 30 seconds, or precisely configure accounts and mappings with NetSuite.
Set up a simple integration in seconds, or customize it "just so"
Precisely configure to sync different departments and earnings types to separate general ledger accounts
Set up one entry per payroll run or one for each department or employee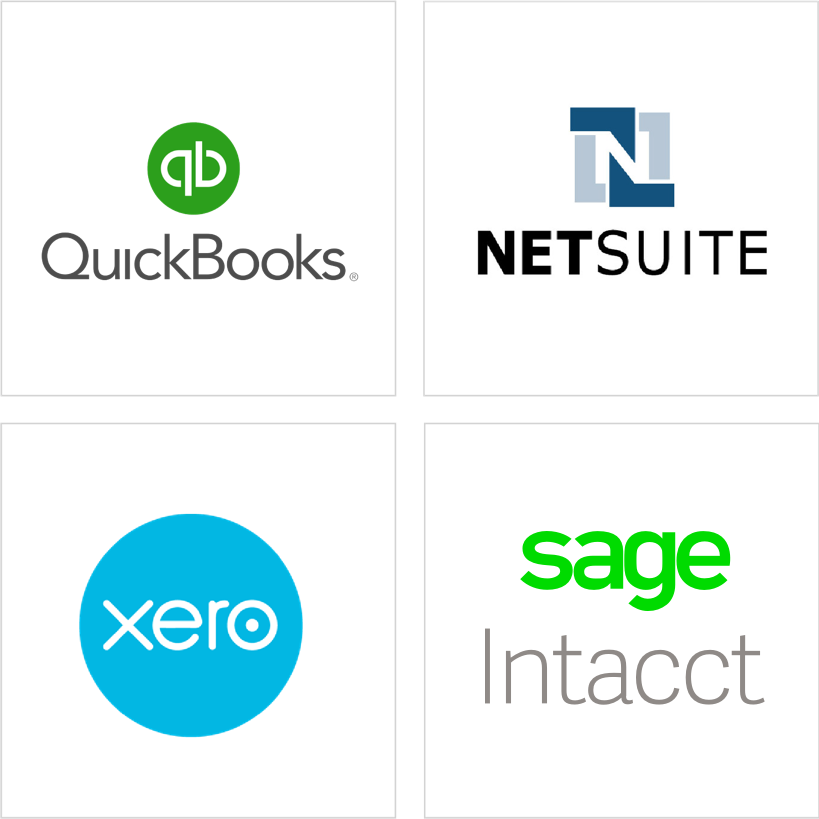 Let's partner and grow. Together.
Partner with Rippling and Get:
*requires signed referral agreement
20% Discount
on Rippling Payroll & HR for your clients.
Free Payroll & HR For Your Firm
Free, White-Glove Migrations
Seeing is believing.
Schedule a 45-minute demo to see how Rippling can give you back your time.
SCHEDULE A DEMO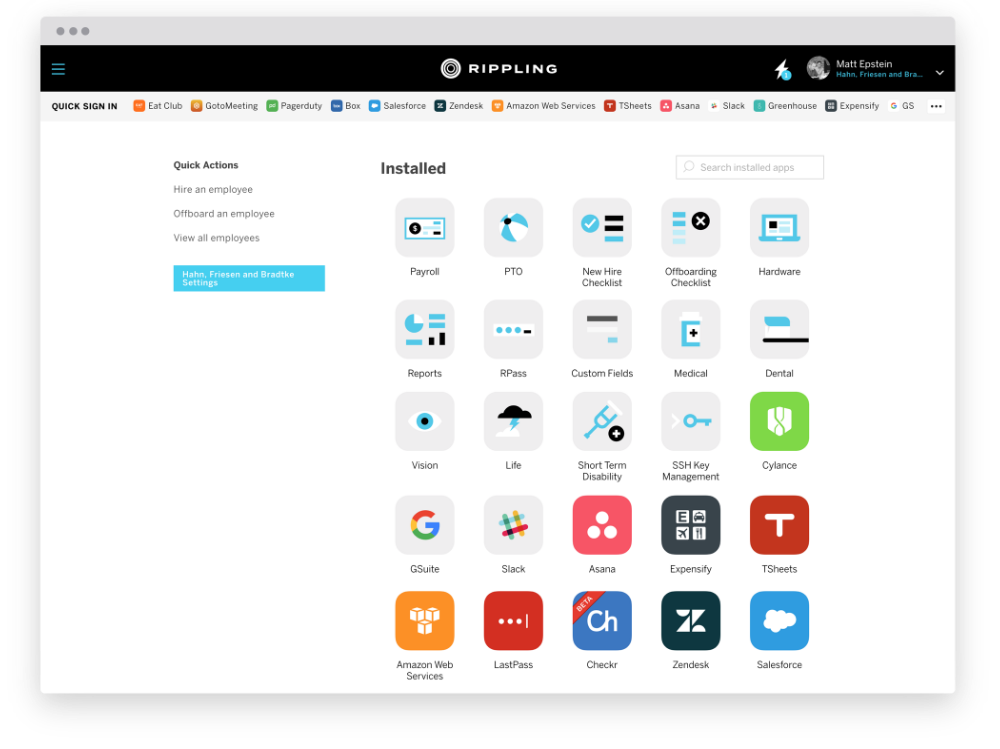 "Rippling is a one-stop shop for hiring and onboarding an employee. If you don't want to spend any time on HR and IT stuff, Rippling is for you."
– ListReports
"Rippling makes payroll and HR a breeze. New hire onboarding is so easy compared to older systems, like Paychex, that I thought I forgot to do something at first!"
– CEO, TrustyOak
"Rippling is the first employee management system I've used that truly has everything in one place, from HR to IT. Getting a new hire up and running is insanely simple now."
– CEO, Givily
"It makes onboarding new employees so easy."
– Founder, Chameleon Collective
"You make payroll easy to do."
– Co-Founder, Metamesh
"This website is silky smooth. Intuitive, easy, doesn't clutter me with nonsense. Love it."
– Employee, Rocket Insights
"This is far simpler than other payroll systems I've used."
– Director of Operations, Juristat
"So simple 👌"
– CEO, Cultivate Social
"I love Rippling, it has changed my life and from day one I have been recommending it to my fellow entrepreneurs in my network."
– Founder, Dugu
"You guys are killing it. You have the best UX I've experienced in your vertical."
– Employee, Avitru