Your expert advice + our technology = a win-win
You know how to serve your clients best. We know how to build technology that integrates benefits with all of your clients' HR systems—payroll, PTO, and more. It's a win-win.
An easy-to-use
online system
Carrier enrollments
New hire adds and terminations
Qualified Life Events
Open Enrollment
COBRA administration
Deductions managed automatically in payroll
Section 125 (POP) compliance
All your clients in
one dashboard.
One integrated view of all your clients. One system to connect a client's business operations. One place to enter and sync employee data.
Fully integrated with clients' payroll and HRIS
Rippling Benefits is fully integrated with with payroll and HRIS to automate deductions, enrollments, and employee changes
Seeing is believing.
Schedule a 45-minute demo to see how Rippling can give you back your time.
SCHEDULE A DEMO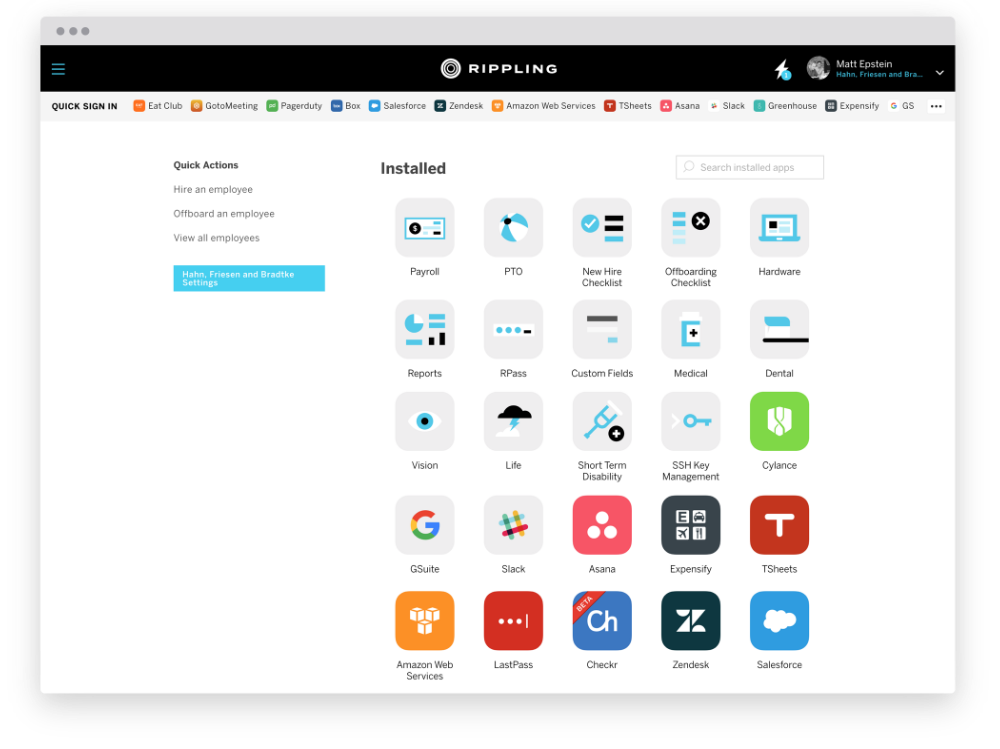 "Rippling is a one-stop shop for hiring and onboarding an employee. If you don't want to spend any time on HR and IT stuff, Rippling is for you."
– ListReports
"Rippling makes payroll and HR a breeze. New hire onboarding is so easy compared to older systems, like Paychex, that I thought I forgot to do something at first!"
– CEO, TrustyOak
"Rippling is the first employee management system I've used that truly has everything in one place, from HR to IT. Getting a new hire up and running is insanely simple now."
– CEO, Givily