Employee Management Platform
Effortlessly onboard & manage employees
See Rippling

Forbes
Next $1B Company

PC MAGAZINE
Editor's Choice

G2 CROWD
4.9 Star Rating

CAPTERRA
4.9 Star Rating

GetApp
4.9 Star Rating
Platform overview
One place to manage it all
Rippling lets you manage and automate all of your people operations in one place—onboarding, offboarding, and everything in between.

Onboarding
Automatically set up
new hires in every system

Employee Changes
Automatically keep employee
data up-to-date across every system

Offboarding
Automatically disable employees'
systems when they leave
ONBOARDING AUTOMATION
Onboard new hires
in 90 seconds
Just enter some basic hiring info, like salary and start date, and click "Hire." From there, Rippling can set up and take care of your new employees' payroll, benefits, devices, apps, documents, and more—all within 90 seconds.
Document management
Digitally send, sign, and store every document
From onboarding to offboarding, Rippling automatically creates and sends documents to employees for online signature and storage. Offer letter, handbook, I-9, W-4, severance—you name it, Rippling can handle it.
Task managment
Assign tasks to new hires and managers
Easily create and assign tasks of all kinds to any and all employees, and track them in one dashboard.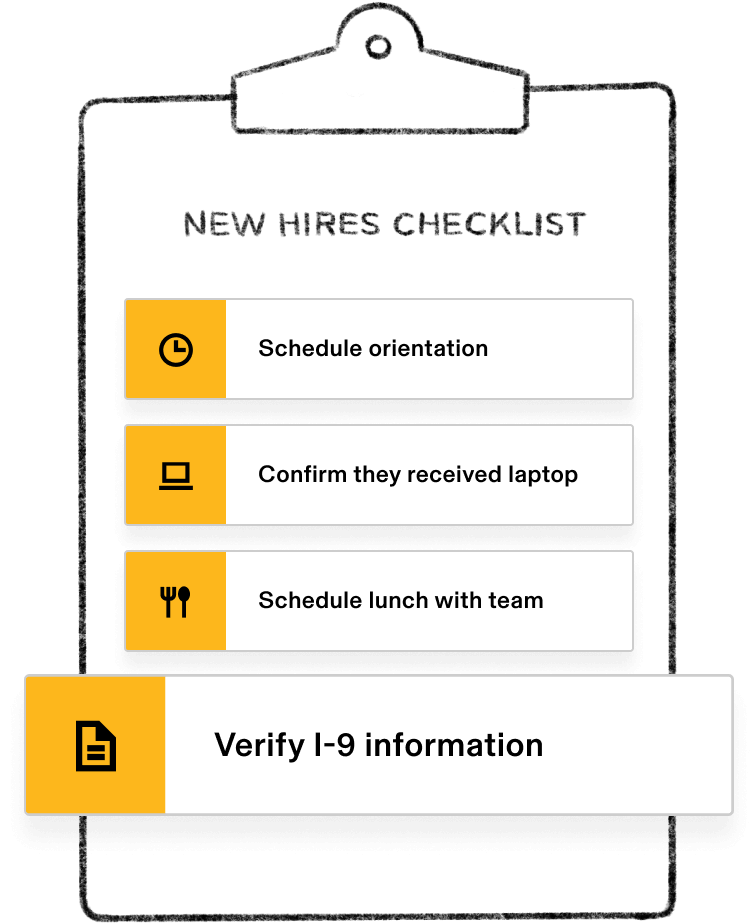 PROCESS AUTOMATION
Automate workflows & approval processes
Give managers the ability to make changes—like salary increases—without giving up your control. Simply define the chain of approval and let Rippling take it from there.
Custom Reports
Build any report you can think of
Create custom reports and graphs using every piece of employee data across your company. HR can visualize employee turnover, IT can track app usage, and finance can see comp trends.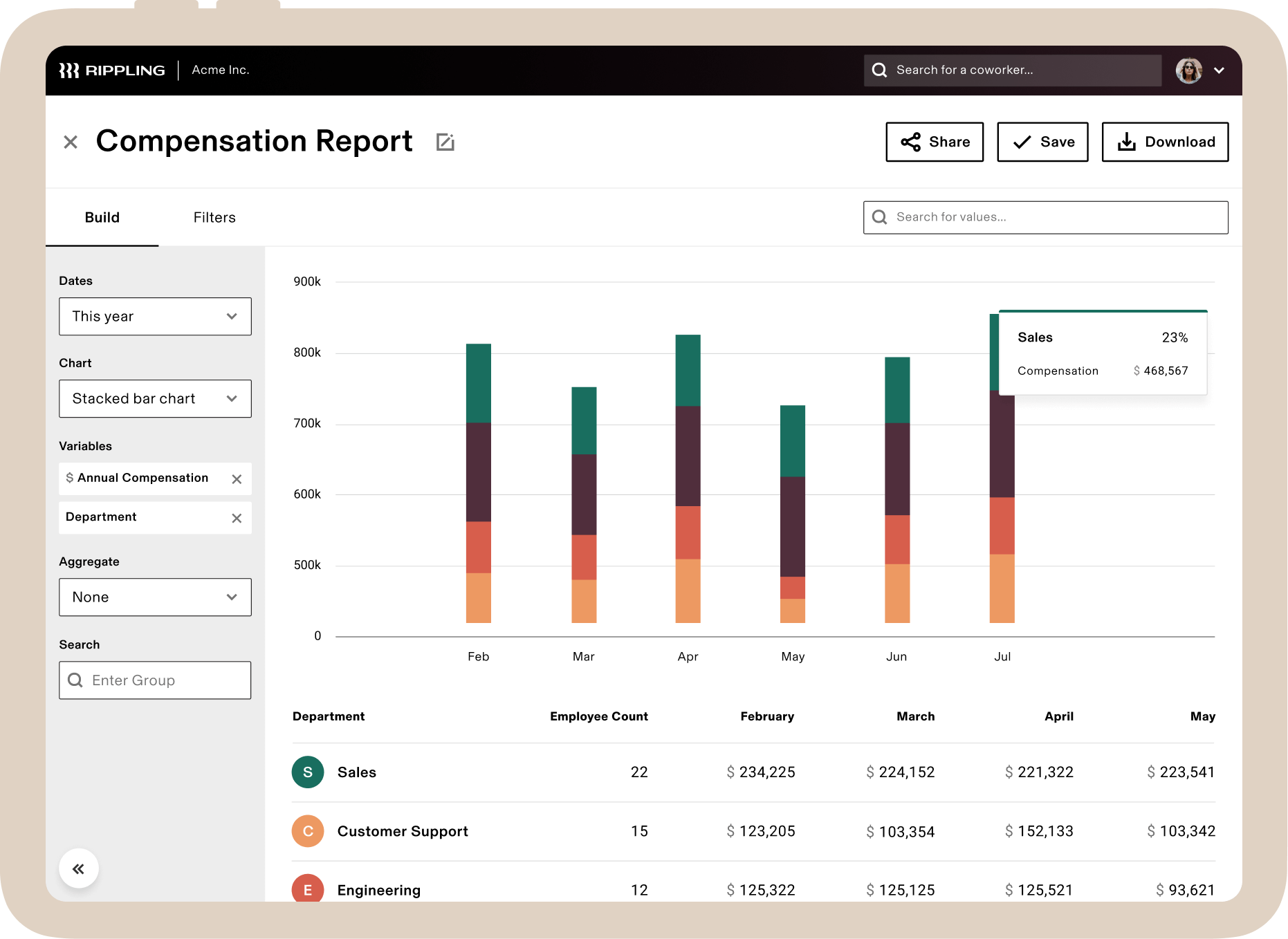 Apps for everything
Integrate with 400+ apps to
help automate your admin work
Instantly add new hires to Slack, issue corporate cards with Brex, set employees' expense limits with Expensify, and so much more.
View All Integrations
Platform Details
Easily manage 1 to 1,000+ employees

Average time to implement Rippling platform
2.5 weeks

Unified Employee Database

Customizable Reports & Graphs

Onboarding Automation

Customizable Fields & Alerts

Workflow & Approval Automation

Rippling Mobile App

Document & Task Management