Brex + Rippling: The First Way to Automate Your Corporate Cards
[We updated our Brex integration in 2022. Now you can easily pull transaction reports and manage users and cards even more closely. Read more about these features here.]
Rippling now integrates with Brex, bringing the first way companies can automate their corporate card administration.
What is Brex?
Brex is the corporate credit card that helps ambitious companies scale. Built on the Mastercard network, Brex accelerates entrepreneurs and their companies by offering no personal guarantees, instant online signup, higher limits, best-in-class rewards, and automated expense management.
How Brex Integrates with Rippling:
Brex now integrates with Rippling to bring you the first way to automatically issue corporate cards to your employees during their onboarding process. With this integration you can easily issue and manage corporate cards directly from your Rippling dashboard. Define criteria to pre-determine which new employees will be issued corporate cards and then configure their spending limits so that they are up and running with Brex on day 1. The employees' departments and locations also will flow through from Rippling to Brex, so all their transactions will automatically categorize correctly in their Brex account. Additionally, card policy management extends to changes in employee status in Rippling, such as transfers or title changes. For example, if an employee gets promoted, their spending limit can increase, or when they leave, their card will automatically cancel. These automations saving you and your team hours in administration.
Get the most out of Brex + Rippling:
Customize which employees get a corporate card, so depending on location, department, seniority level, or role, the right new hires are issued cards automatically with the appropriate spending limits.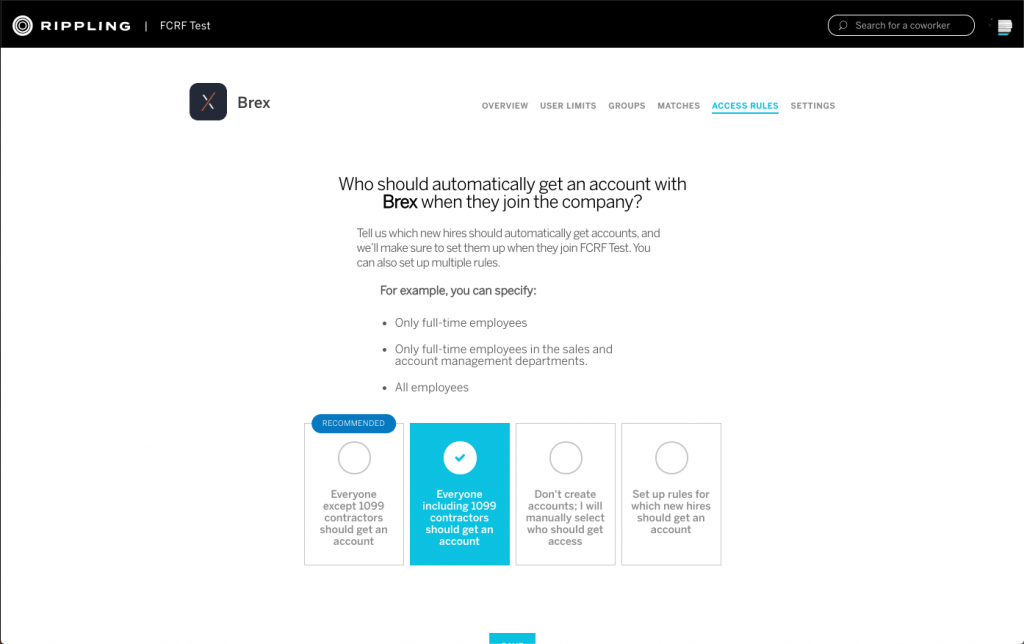 Set when employees receive their corporate cards and automatically issue a virtual card to activate on their first day.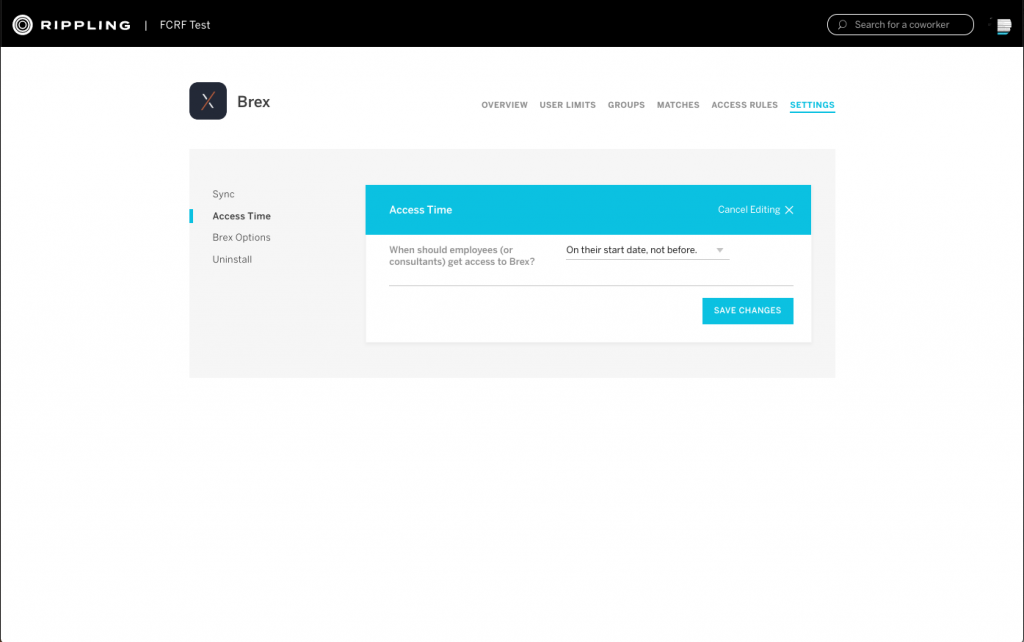 Pre-determine what employment status changes will affect the card privileges in the future, so when your employees get promoted, their spending limit automatically updates in Brex. In Rippling you can create employee spending limit groups and configure them based on employee data (role, department, seniority level, etc).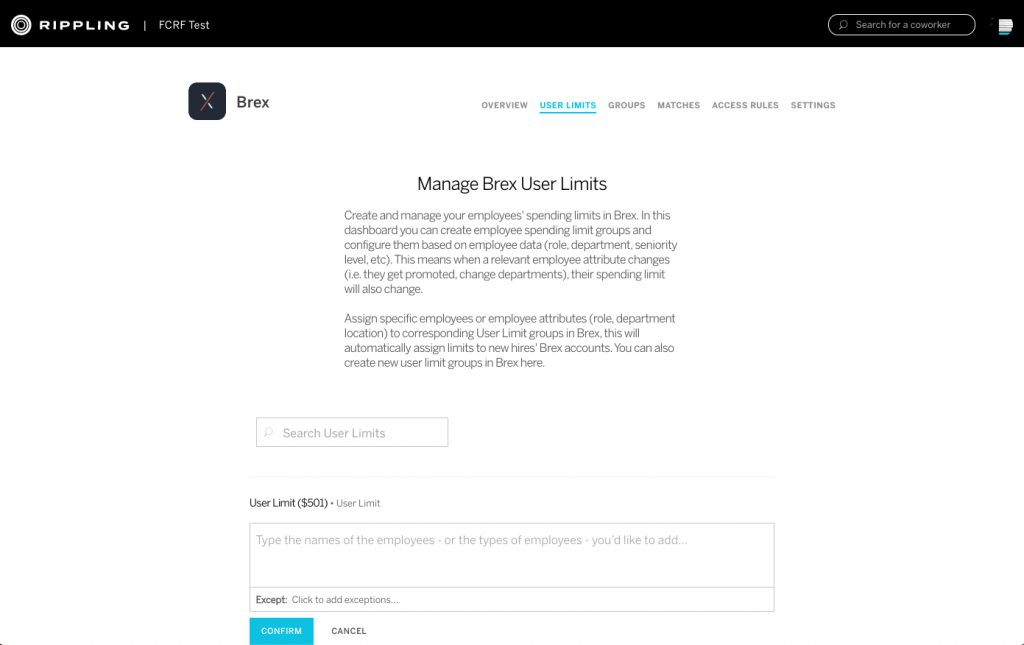 Here's how you get started:
Take 5 minutes to create your Brex account.
Sign into your Rippling account.
Go to the Rippling App Store, select Brex, and click "Connect." You can go directly to the Brex app here.
last edited: May 5, 2023