Prasanna and I started Rippling four years ago because we felt we'd discovered a secret hidden in plain sight. We'd both previously led startups that drowned in back office busywork, and we believed the source of nearly all of it was the need to manually update employee information in dozens of different business systems every time someone joins a company, gets a raise, or needs access to a new app. 
That's why we set out to build the world's first system-of-record for employee data. We wanted to create a way for businesses to easily manage their employees' payroll, benefits, devices, cloud apps, and more—all in one system.
The idea struck a chord. In the two years since Rippling came out of stealth mode, we've grown to 250 employees, attracted thousands of customers, and become the highest-rated all-in-one HR and IT software out there.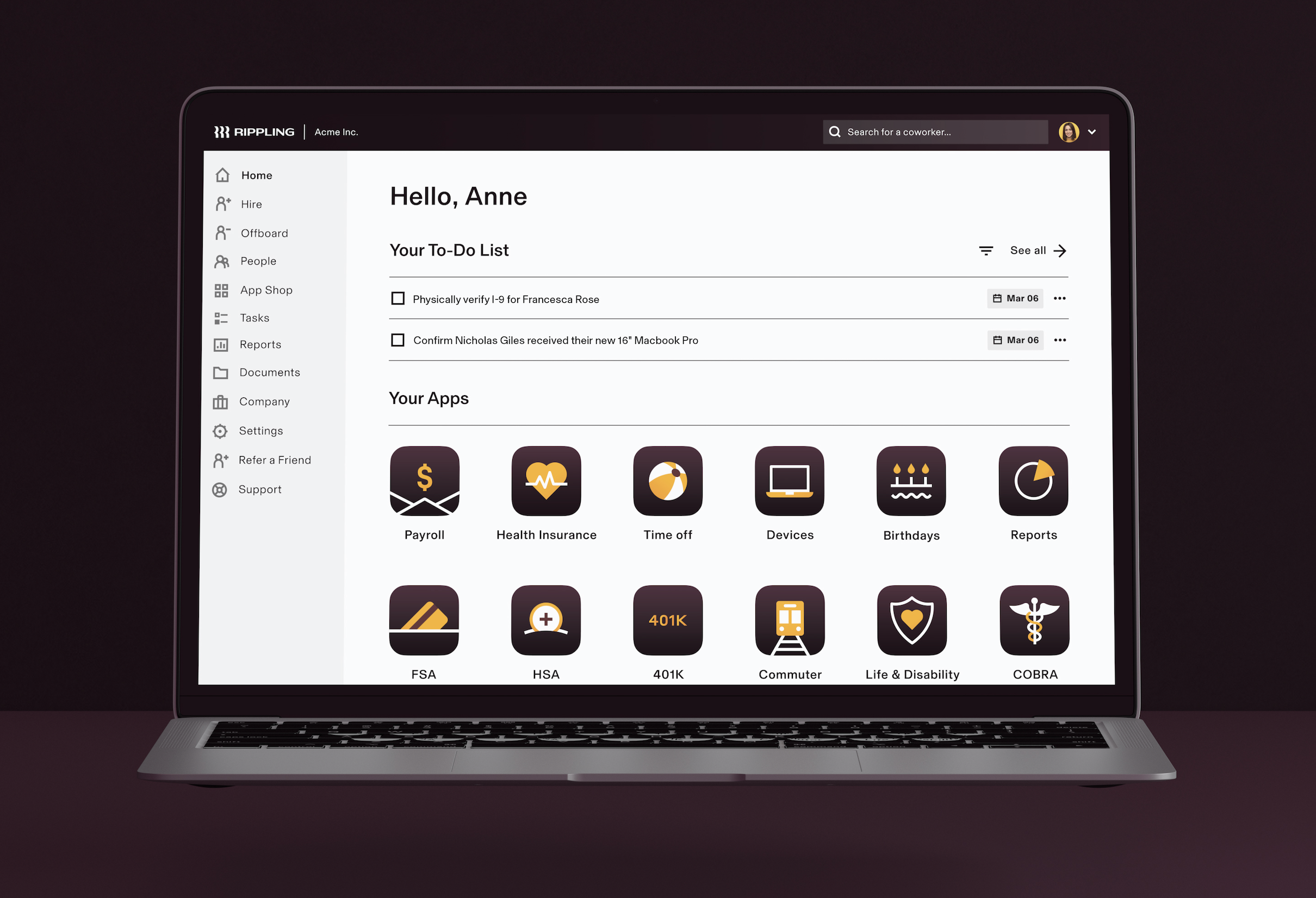 Today, we're excited to announce a new milestone. Rippling has raised $145 million in Series B funding led by Founders Fund. Participants in the round included Greenoaks Capital, Coatue Management, and Bedrock Capital, as well as existing investors including Kleiner Perkins, Initialized Capital, and Y Combinator.
We know there's never been a more difficult time to run a business. Overnight, companies have had to adapt to a fully-remote world. How do you send a fully-configured laptop to a new employee 100 miles away? How do you easily create, share, and sign all their HR paperwork? How do you set up their access to all the apps and tools they need, from GitHub and Zoom to Slack groups and Gmail lists? 
It's an unprecedented problem that Rippling is uniquely capable of solving, and one of the reasons why we've experienced significant growth over the past several months.
As I've said before, fundraising is a gratifying signal that we're on the right path — but it's a means to an end, not an end itself. So I want to thank all of our customers for trusting us with their business and giving us the feedback we need to constantly improve. Thank you to Founders Fund and our other investors for believing in our vision. And thank you to the whole Rippling team for working so hard to turn that audacious vision into a reality. 
Parker Conrad
Co-Founder & CEO
last edited: April 17, 2023