TALENT MANAGEMENT
Quickly recruit and develop top talent

Forbes
Next $1B Company

PC MAGAZINE
Editor's Choice

G2 CROWD
4.9 Star Rating

CAPTERRA
4.9 Star Rating

GetApp
4.9 Star Rating
Talent Overview
Power your people
Rippling talent management gives you the power to find, develop, and engage top talent—all in one modern platform.

Recruiting
Easily source and hire the best candidates for your team.

Onboarding
Seamlessly onboard new hires and set them up to succeed.

Learning
Ensure that your team is up to speed and compliant.

Engagement
Keep your employees engaged and up to date with announcements.
APPLICANT TRACKING
Track and recruit top talent
Simplify your entire hiring process with powerful sourcing, frictionless tracking, and every report you can think of.

Post jobs to every job board in one-click
Instantly post open jobs everywhere, from Indeed to LinkedIn, and quickly increase your candidate pipeline.

Set up custom recruiting workflows
Customize interview stages based on role, department or seniority, and create custom alerts for candidate progression.

Automate calendaring and scheduling
Integrate Outlook, iCal, Google and more to quickly view team availability and schedule each interview stage.

Build any report you want, your way
Easily measure time to fill, pipeline, or candidate feedback, and even set alerts to trigger when there are outliers.
LEARNING MANAGEMENT
Get employees up to speed
Integrate with the best-in-breed learning management systems and give your employees the training they need to be successful.

Ensure employees' compliance training is up-to-date
Enforce and track your teams' compliance courses, from sexual harassment to cyber security practices.

Access hundreds of pre-made courses
Support career growth and keep your workforce competitive by giving them access to hundreds of courses.

Create your own courses
Ensure consistent training company wide, regardless of department, location, or role.
Integrate with best-in-breed Learning Management Systems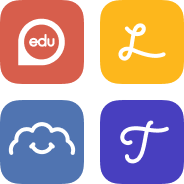 EMPLOYEE ENGAGEMENT
Keep them engaged
Stay up to date with all employee happenings: birthdays, new hires, OOO statuses, and centralized resources.