Benefits Administration
Manage all your benefits in one place
See Rippling

Forbes
Next $1B Company

PC MAGAZINE
Editor's Choice

G2 CROWD
4.9 Star Rating

CAPTERRA
4.9 Star Rating

GetApp
4.9 Star Rating
Modern BenAdmin
Streamline your employee benefits
Rippling brings all your benefits into a single system and automates your busy work, like enrolling new hires, updating deductions in payroll, and administering COBRA.

Medical

Dental

Vision

401(K)

Commuter

And More
New Benefits
Shop for new, affordable benefits in minutes
Quote, compare, and enroll in over 4,000 plans from the nation's leading carriers, like Aetna, Humana, and BlueCross Blue Shield. You can even invite your broker in to Rippling to help guide you.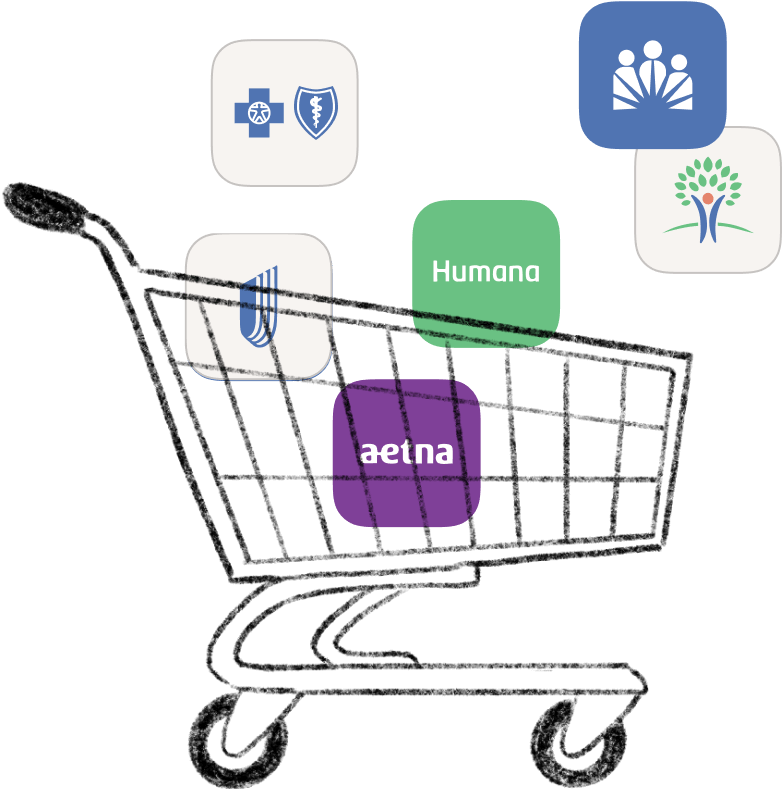 Pre-existing benefits
Connect your current benefits in seconds
Keep your existing plans and pricing. Employees don't need to re-enroll, and benefits stay the same. Coverage is fully transferred and managed in less time than it takes to make a coffee run.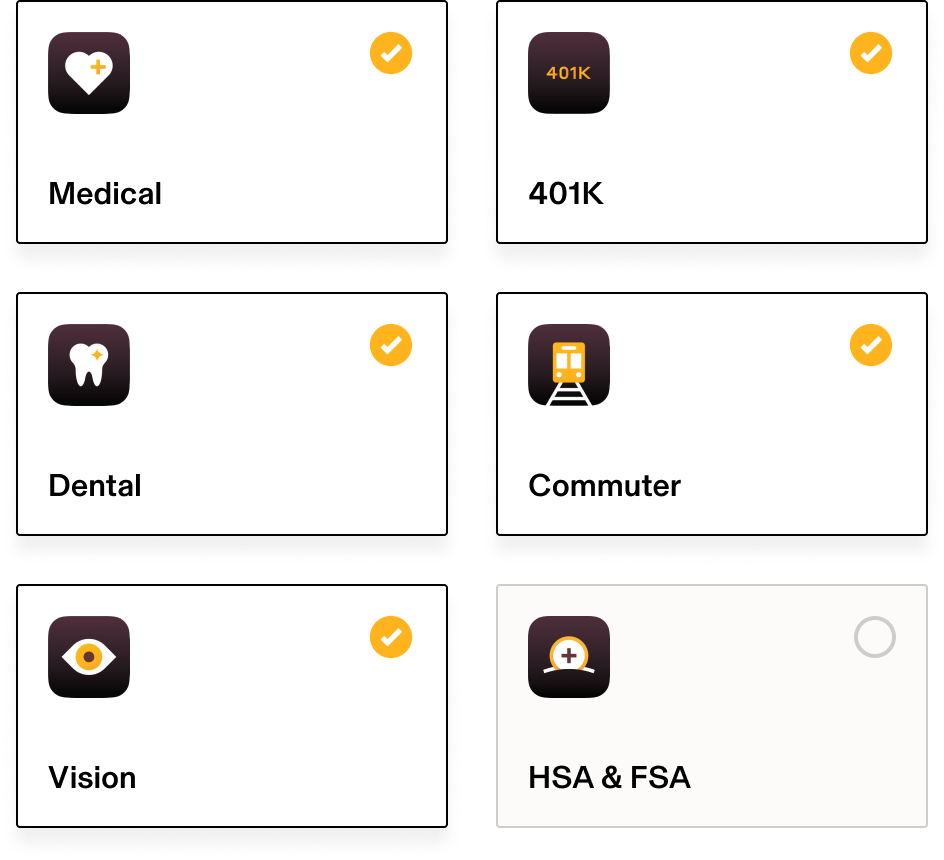 NEW HIRE ENROLLMENT
Automatically enroll new hires
When you onboard new hires, Rippling instantly invites them to review and enroll in your company's benefits—all 100% online and paperlessly. You never have to lift a finger.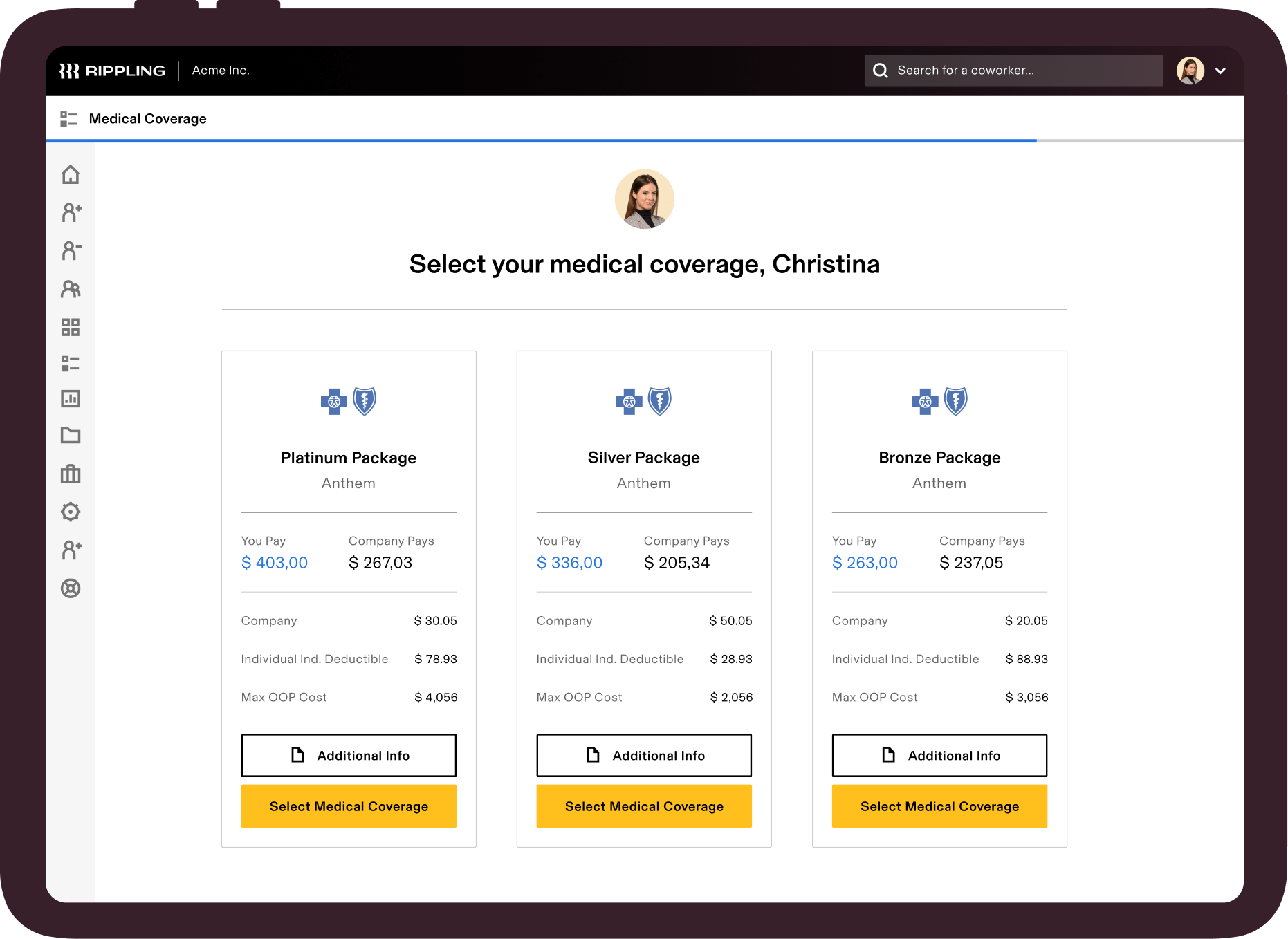 Open Enrollment
Finish open enrollment in days, not weeks
Dread open enrollment season? Now you don't have to. Rippling makes open enrollment unbelievably easy.
Quote, compare, and select new plans in minutes
Email employees' to review and enroll online
Track everyone's progress in one dashboard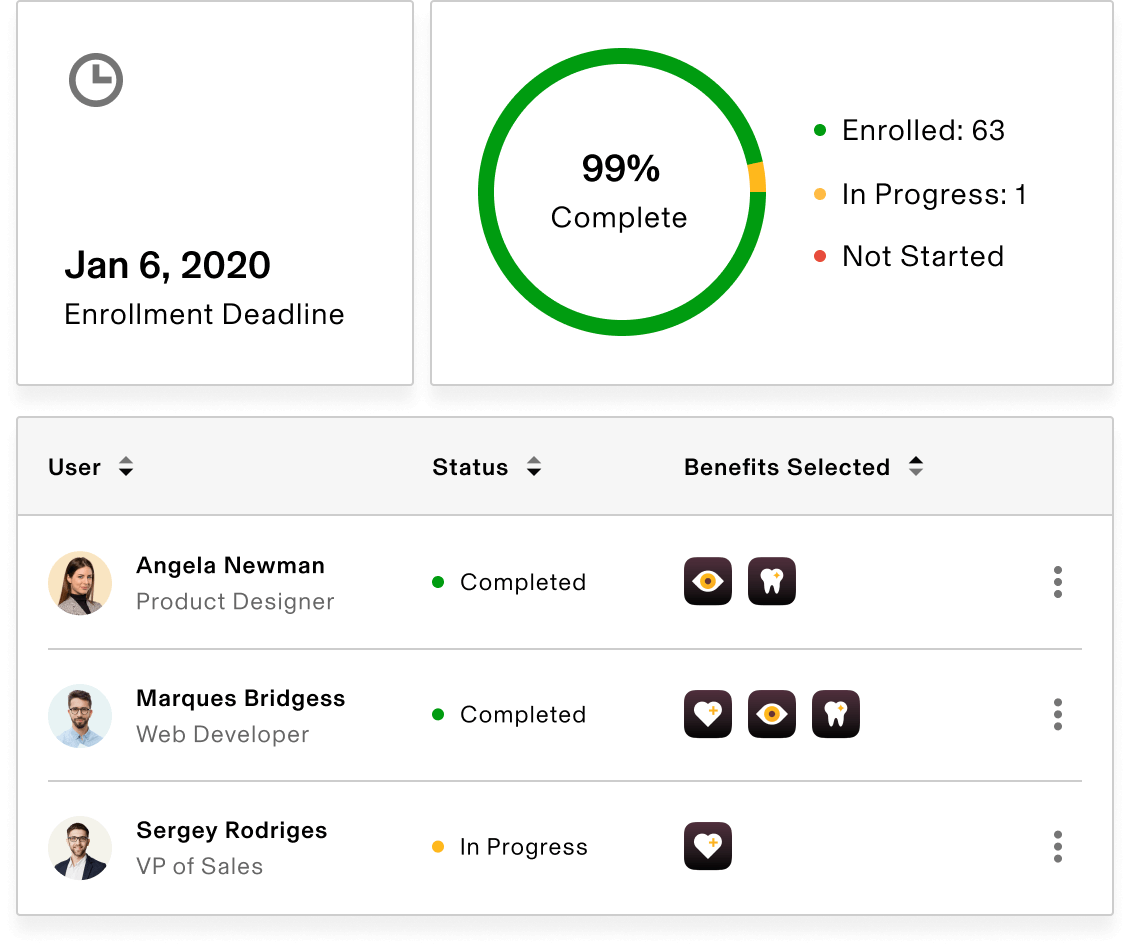 BENEFITS COMPLIANCE
Automate ACA and
COBRA compliance
Rippling automatically handles your ACA and COBRA compliance work, like sending ACA notices to people and handling COBRA payments on your behalf.
Choose your Broker
Work with any broker
Rippling is the only HR platform that supports every broker, so work with our brokers or your own broker. The choice is yours.

Let Rippling refer you a broker

Use your own preferred broker
or