RPass:
Password Management,
Built Just For Teams
RPass is the most secure way for teams to store and share their passwords. So go ahead, share the Twitter login with Jane in Marketing. It's safe.
SEE RIPPLING
Securely Store, Share & Disable Logins
With RPass, your team can securely store and share their login credentials, right in their browser. And when employees leave, RPass auto-revokes their access, so you never have to wonder "Did I turn off their account?"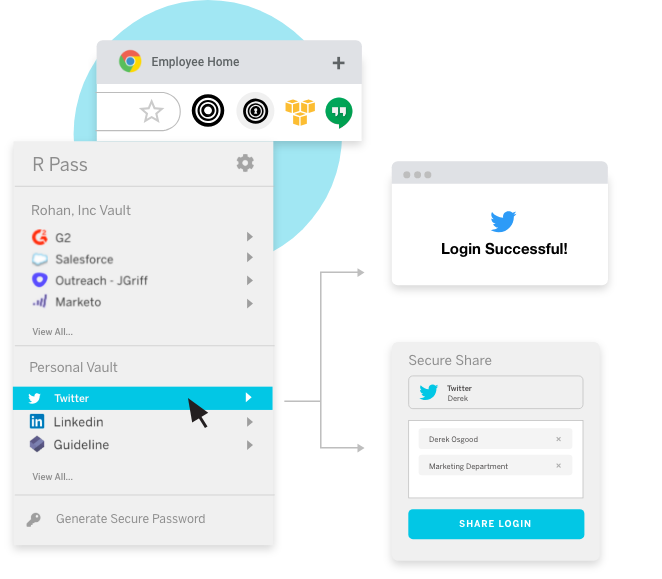 Log In Anywhere,
Autofill Everywhere
With the RPass Mobile app, your passwords are always just a touch away. You don't even have to open the app — Autofill recognizes sites you've saved in RPass, and asks if you'd like to log in.
Create Passwords
Stronger Than "PASSWORD"
Employees can instantly create (and store) strong passwords, based on password requirements you define, like password length. The bad guys won't know what to do.
Zero Knowledge =
Zero Security Risks
Every password is encrypted and stored in a zero-knowledge vault without any decryption keys inside, so no one — not even Rippling — can view your unencrypted passwords.
Simpler, But Also
More Secure. See Why.
Read the ins-and-outs of RPass, Password Management software built just businesses.
Download Whitepaper
★★★★★ Rippling integrates with almost every other tool, from Gmail to asana to everything in-between (the most integrations I've seen).