App Provisioning:
Add employees to every app they need. Instantly.
In one-click, you can add people to — or remove them from — all of your company's 3rd party apps, like Gmail, Office 365, and Slack.
SEE RIPPLING
Instantly Grant, Or Revoke, Access To
All Your Apps
You can automatically add new hires to all of the apps they need — from Salesforce to Slack — so they're ready to kick butt on Day 1. When people leave, you can instantly disable their apps, too.

Provisioning can be automated based on:

Role
Department
Location
And More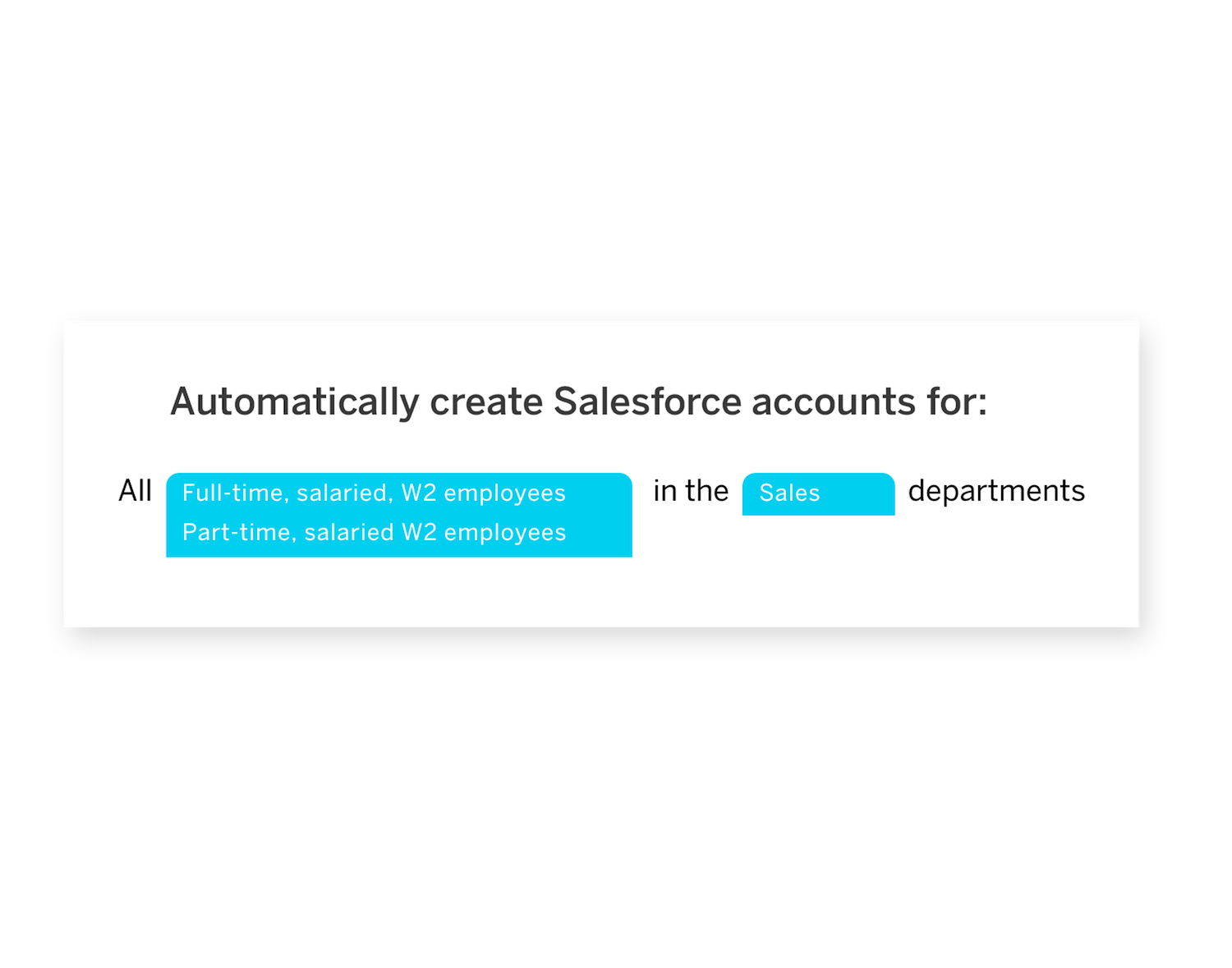 Add Employees to Email Lists, Slack Channels, and More
When you hire someone, not only can you create their account in every app they need, you can also add them to specific email lists, permission groups, Slack channels, and more based on their:


Work location
Team
Department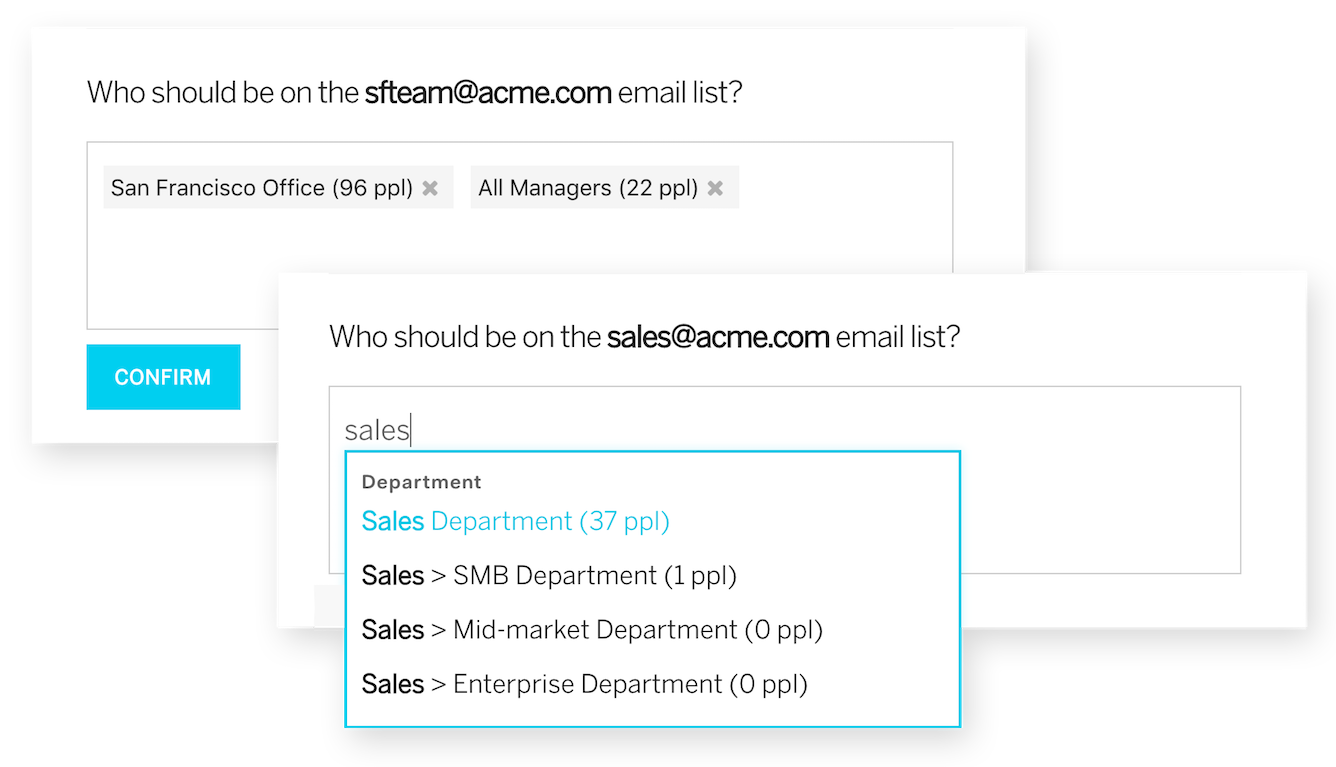 Integrate With 500+ Apps
— And Counting
Don't see your app listed below?
Let us know which apps you'd like us to add, and we'll typically integrate them within 3 business days.
App Categories
Popular
Analytics & BI
Collaboration
Customer Support
Design
Developer
Email
eReceptionist
Finance & Accounting
Human Resources
Keycard Access
Phone systems
Sales & Marketing
Security / Backup
Social Media
Storage
Give Your Team The
Power to Securely Log
In to Any App, In 1-Click
With Rippling Single Sign-On, your employees can securely log into all of their apps and websites in just one-click, right in their browser or on their phone.

Learn more about Single Sign-On
Seamlessly Connect via Open API, LDAP & Active Directory.
In just a few clicks, you can connect your in-house and external systems to Rippling's always-accurate "Zero-Upkeep" employee directory.

Once you're connected, you can sync employee data across all of your systems in real-time, like:


Name
Photo
Title
Department
Location
And More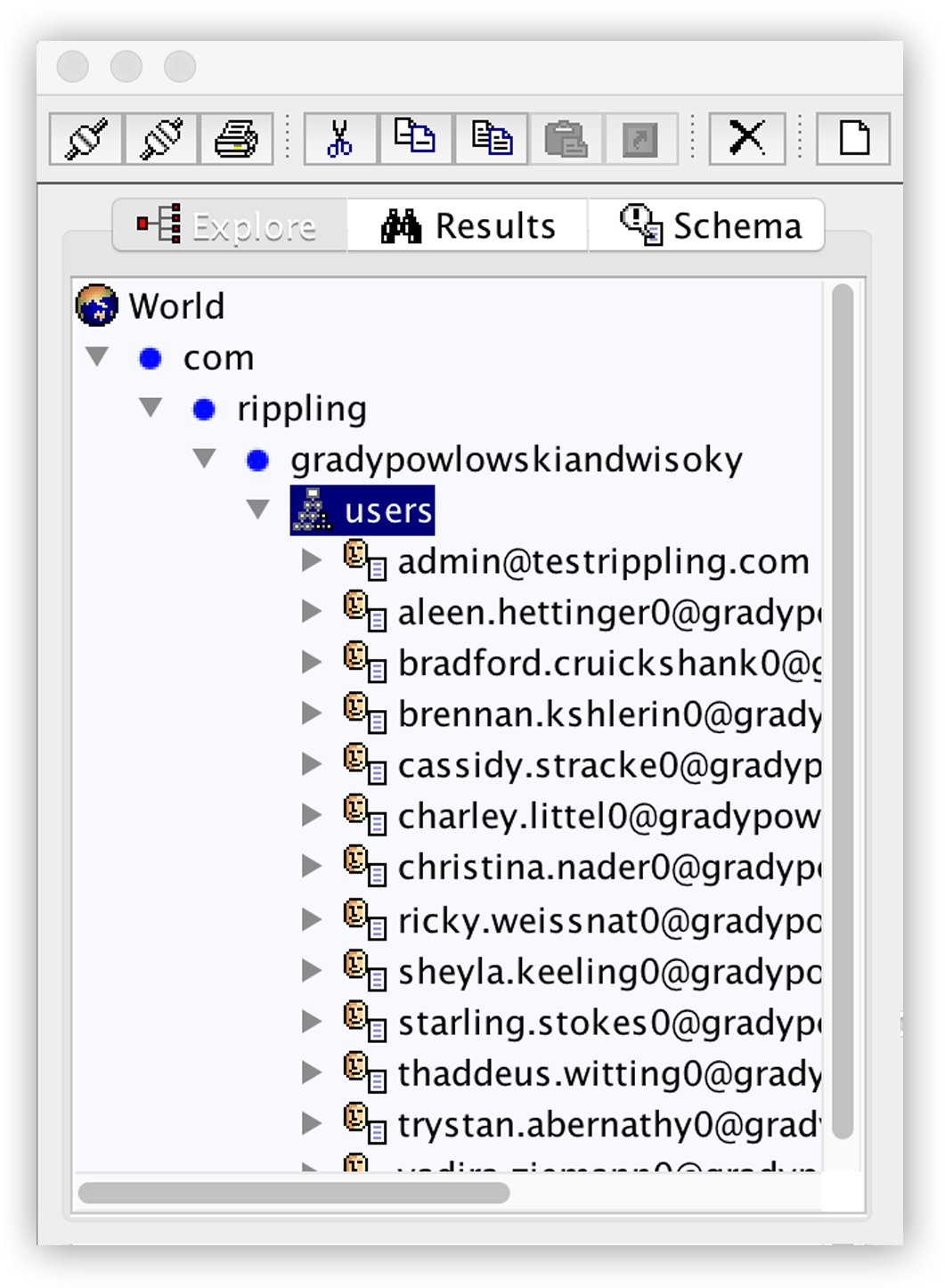 Automatically Provision
SSH Keys, Too
When you hire a new employee, Rippling prompts them to add their public SSH keys during onboarding. They can manage and update their key at any time after that.

When someone leaves the company, Rippling automatically removes their keys—and their access to your servers.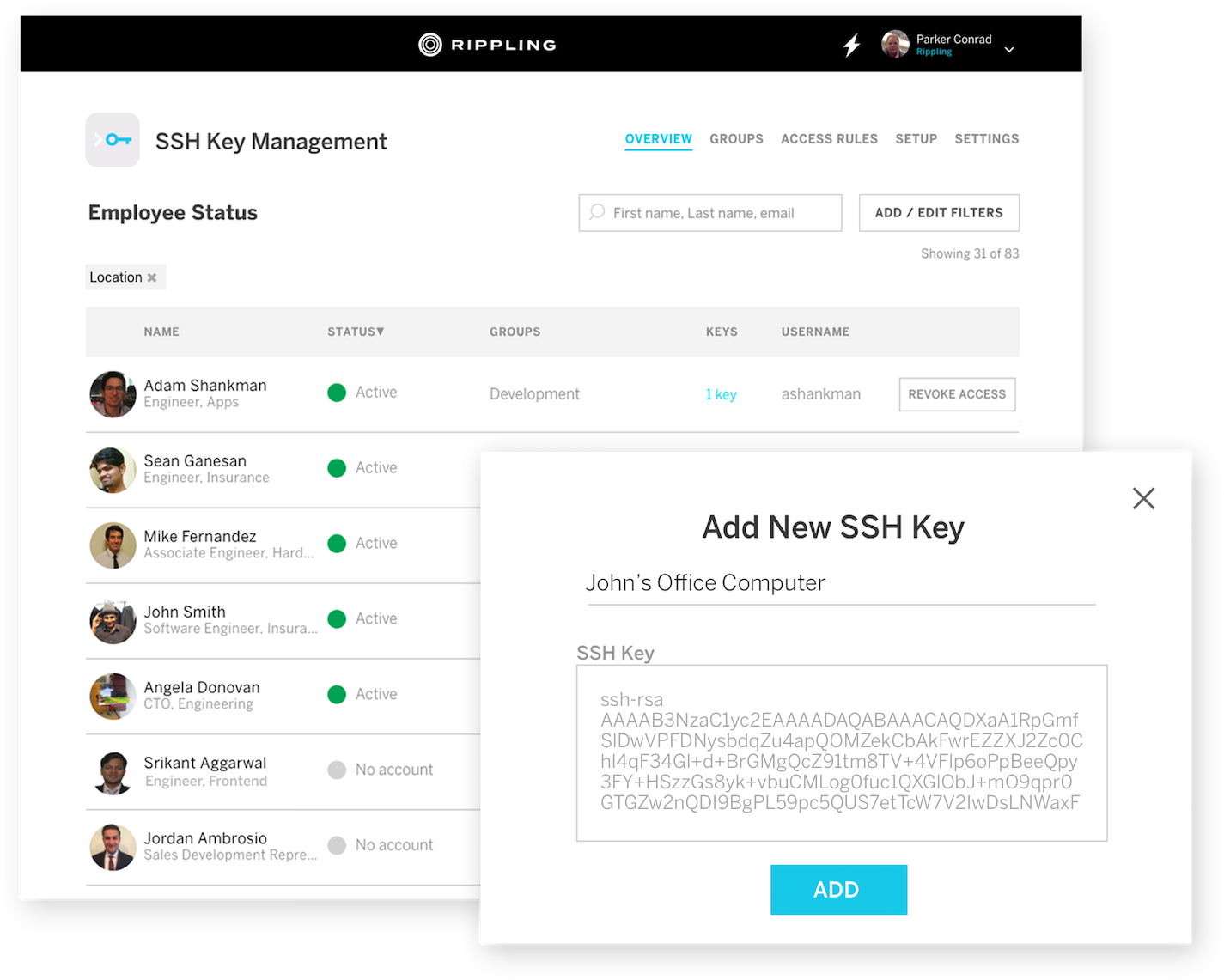 This is Provisioning, Simplified. See What Makes Us Different.
We made you a few whitepapers with all the important technical details on how our platform works and ensures security.
DOWNLOAD WHITEPAPER
★★★★★ Perfect IT + HR integration and onboarding tool. The integrations across every app that we use can be added or terminated for any employee with one click. It's life changing.